Our Team
Jodi Caballero
Paralegal
Jodi is originally from Michigan and moved to Florida in 2006. Having earned an Associate of Science Degree in Legal Studies from Seminole State College of Florida, she is finishing her Bachelor's degree in Communication and Conflict at University of Central Florida. Her focus has been in family law since she began her career in 2012. She enjoys the personal interaction with clients. She is an avid Florida explorer and concert goer. She loves spending time with family and going to local beaches.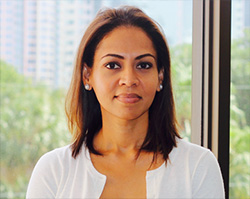 Monica N. Mursalin
Paralegal
Monica is originally from South America. She moved to New York in 1988 and to Orlando in 2003. She holds a Bachelor's degree in Business Administration. Monica has served as a family law paralegal since 2008. Before then, she worked in sales and marketing. She's an avid reader, loves to work out, and enjoys the great outdoors. She is raising two children and does volunteer work with them in the local community.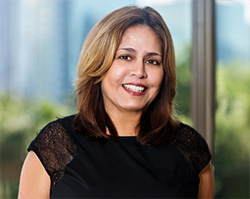 Isabel Garcia
Legal Assistant
Originally from Long Island, New York, Isabel moved to Orlando in 1990. She has three daughters and three grandchildren. She attends Keiser University part-time and will graduate in 2018 with an Associate degree in Paralegal Studies. She is fluent in written and spoken Spanish. She enjoys spending time with her family, listening to music, and going to the beautiful beaches in Florida.