3 Steps To Take When Choosing A Florida Divorce Lawyer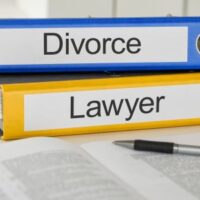 If you have separated and believe your marriage will soon end, it is time for you to begin working with a family lawyer with divorce experience. While you may feel overwhelmed, there are steps that can make the process of choosing an Orlando divorce lawyer easier.
Talk to more than one attorney. Before talking to lawyers, make a list of questions that are important to you and have discussions with a few lawyers. You want to work with someone who carefully listens to your questions and provides you with answers that give you a full understanding of the divorce process.
Discuss resolution approaches. When meeting with attorneys, talk about possible resolutions. For some, mediation is an optimal solution while others want to pursue litigation due to the amount of disagreement.
Share your objectives. In order for your attorney to strategize the best path forward, they need to be familiar with your key goals, whether that is a particular child custody arrangement, or you are hoping to secure certain assets. When your lawyer knows what items are negotiable and what is not, there may be a divorce agreement in reach.
Because there can be a lot to cover, coming into a meeting with a list of topics is helpful, so you are sure to address all of your concerns and you can compare and contrast the experience and communication styles of different attorneys.
Some questions you may want to ask include asking if they have handled divorce cases similar to your own and what the outcomes of those cases were. Additionally, talk through financial issues. For instance, you will want to know how much the divorce will cost you and how fees and expenses will be handled throughout the process, so there are no surprises.
Informative Conversations to Give You Confidence
Your discussions with possible attorneys should be comfortable. You want to work with a lawyer who puts you at ease and introduces options that boost your confidence in securing the divorce outcome you are seeking. Finding the right match for you will mean you are receiving clear answers to your questions and have been provided with a loose outline of how you will advance from where you are today to where you want to be in the future.
An Orlando divorce lawyer can inform you of the complexity of your case as well. In some situations, particularly those when a divorce is uncontested, an agreement may not be far off, with only a few issues requiring negotiations.
Do you believe it is time to connect with a divorce lawyer but you're unsure how to choose an attorney? You need a legal expert on your team that you can trust. Be sure you connect with family lawyers who have the background, knowledge, and talents you need to make the post-divorce life you want a reality. To get your questions answered, make an appointment with the seasoned family law attorneys at Donna Hung Law. Call 407-999-0099 or contact us online to schedule an initial evaluation.