4 Divorce Alternatives To Consider When Ending A Marriage In Florida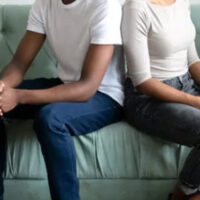 Many people mistakenly believe that divorces are always messy and contentious proceedings with unpredictable outcomes. However, a divorce does not always mean that the parties will be "fighting it out" in court.
There are four alternatives to divorce litigation in Florida. If you are considering ending your marriage in Orlando or elsewhere in Florida, you and your spouse may want to try one of the alternatives outlined below.
Consult with an Orlando divorce attorney to determine the most appropriate method of divorce that would work best for your particular situation.
Best Alternatives to Divorce in Florida
Instead of going to court to battle things out in your divorce, consider these four alternatives to the traditional divorce:
A do-it-yourself (DIY) divorce. While a DIY divorce is rarely recommended, we included this alternative to help you understand all of your options. While there are many online platforms that promise a cheap do-it-yourself divorce without any attorneys, a DIY divorce could complicate matters and result in an unfavorable outcome.
Mediation. Mediation is one of the most common and effective divorce alternatives in Florida, though this option may not be an option for every divorcing couple. Mediation could work best for couples that are able to reach an agreement. In mediation, both spouses work with a neutral mediator to resolve contested issues. Mediation is usually a cheaper and less stressful alternative to divorce litigation. It is still advised to seek help from an experienced divorce lawyer to protect your interests during mediation sessions because a mediator's job is to facilitate negotiations.
Collaborative divorce. Another good divorce litigation alternative is a collaborative divorce. As its name implies, a collaborative divorce is possible when the spouses are willing to collaborate to reach a mutually beneficial agreement. In a collaborative divorce, both spouses can avoid litigation through alternative dispute resolution tactics. If the parties decide to pursue a collaborative divorce, each of them should hire an attorney to represent their best interests.
Out-of-court settlement. Last but not least, spouses can reach an out-of-court settlement before their divorce goes to court. After filing for divorce, the parties can work toward a settlement instead of letting a judge decide for them. Thus, if you did not pursue a collaborative divorce or litigation, you can still avoid fighting it out in court by settling your divorce case out of court.
No matter what type of divorce you choose to pursue, the judge will still have to review and approve your marital settlement agreement to issue a final divorce decree
Speak with an Orlando Divorce Attorney
If you cannot choose the best divorce alternative for your specific situation, schedule a confidential consultation with our Orlando divorce attorney at Donna Hung Law Group.
We can advise you on your options to ensure a favorable divorce outcome in your case. If you are looking for an affordable, quicker, and less contentious alternative to traditional divorce, mediation or collaborative divorce might be the best option for you. Call 407-999-0099 to get a case review.