5 Options to Consider When Collaborative Divorce Doesn't Work in Florida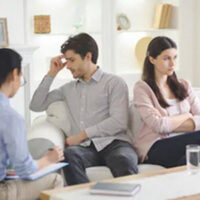 An increasing number of couples opt for a collaborative divorce as an alternative to litigation. Florida's collaborative law presents a less adversarial approach to divorce, but what to do if collaborative divorce does not work?
Unlike in traditional divorce litigation, spouses involved in a collaborative divorce have the freedom to agree upon a mutually acceptable divorce settlement that meets their family's needs. Couples who opt for a collaborative divorce have decision-making control in their hands and are not limited by the law.
However, what happens when parties' efforts to resolve a divorce through collaborative law are not successful? Luckily, there are alternative ways to end your marriage if collaborative divorce does not work for you.
What to Do When Collaborative Divorce Doesn't Work for You?
If your attempts to achieve consensus and resolution through collaborative law have been unsuccessful, you should consider the following five options to resolve your divorce case. If you cannot decide on the most appropriate way to end your marriage, consult with our Orlando collaborative law attorney at Donna Hung Law Group.
Take a break. Often, all you need to overcome a negotiation impasse is take a break. If your negotiations hit a dead-end, it can be useful to recharge your batteries. You should step back and take the time to reevaluate your goals, intentions, and interests and focus on what's best for you and your children.
Hire a new collaborative divorce attorney or experts. Hiring a new attorney or bringing new experts into your collaborative divorce case may be the one thing you need to help you take a fresh look at the situation and settle your case.
Try mediation. Mediation is an alternative way to resolve your differences during a divorce with the help of a third-party mediator.
Arbitrate your divorce. If you opt for arbitration, you can still resolve your divorce case outside of court. Arbitration and mediation work differently. In mediation, parties hire a neutral mediator who helps facilitate negotiations between the parties. In arbitration, parties have an arbitrator who renders a legally binding and enforceable decision for them.
Go to court. If none of these options works, you may have to take your divorce case to court. While litigating a divorce can be costly and time-consuming, it may be the only option left to resolve your differences.
Speak with an experienced family lawyer in Orlando if collaborative divorce does not work for you, and you do not know what to do next.
Contact an Orlando Collaborative Divorce Attorney
If you have not tried collaborative divorce yet, it might be a good idea to give it a shot. However, in most cases, couples can benefit from trying collaborative law to settle their case outside of court.
If you are worried that collaborative divorce might not work in your situation, consult with a skilled family law attorney in Florida. Schedule a consultation with our Orlando family attorneys at Donna Hung Law Group to discuss your divorce options. Call at 407-999-0099.
https://www.donnahunglaw.com/when-can-a-child-choose-who-to-live-with-in-a-florida-child-custody-case/