5 Tips for Those Who Have 'Getting Divorced' As Their New Year's Resolution for 2020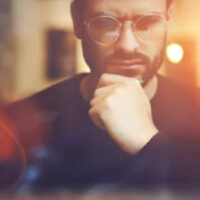 As absurd as it may sound, but "getting divorced" is a New Year's resolution for many unhappily married couples. Why shouldn't divorce be a New Year's resolution? After all, resolutions are all about improving your quality of life, just like getting in great shape, losing weight, quitting smoking, and finding a new job.
In fact, for those who have contemplated divorce for the past few weeks, pretending that everything is OK while getting through the holidays must have been tough. After all, no one wants to go through those exhausting divorce proceedings during the holidays or ruin Christmas for their kids, so many chose to wait until the holiday season ends, and everyone gets back to their routine.
So, what if a divorce was one of your New Year's resolutions? Statistics show that most people fail to achieve their resolutions, which is why we have prepared this guide to help you achieve yours.
5 Things to Do if You Want to Get Divorced in 2020
There are specific things you need to do if you want to achieve your New Year's resolution:
Ask Yourself: "Am I Ready for This?"
Divorces can be a rollercoaster of emotions and may cause conflicts between you and your spouse, which is especially true for those who cannot use the Collaborative Law process. However, staying married when you are unhappy is worse than that. Still, it is worth asking yourself if you are ready to get divorced.
If you hesitate about making this critical step, talk to an Orlando divorce attorney and proceed to Thing #2 on our list.
Do Your Research
If this is your first time getting divorced in Florida, you most likely have tons of questions about the whole process. These questions may range from, "How is alimony determined?" to "Who will get child custody?"
To answer these questions, speak with a divorce lawyer and do your research.
Choose Your Divorce Process
There are different divorce processes to choose from in Florida, and it is not necessary to go to the courtroom to obtain a divorce. Instead, you can choose to negotiate your divorce collaboratively or opt for mediation.
Get Emotional and Financial Help
A divorce can be a serious emotional and financial undertaking. You should not let your divorce consume you, especially if getting divorced was your New Year's resolution.
Getting divorced is not cheap in Florida, which is why you may want your resolution to begin by saving money. If your spouse is cooperative, consider mediation because it can significantly reduce the cost of your divorce.
Also, you will need as much support from your family members as you can get because getting divorced can take a toll on your emotional wellbeing.
Do Not Give Up
Staying resolute is the most important thing when it comes to achieving your New Year's resolutions. Many things will be out of your control throughout the divorce process, but it is essential to stay focused on what is best for you.
There may be moments when you feel like giving up, but a knowledgeable and results-driven Orlando divorce attorney by your side will never let you feel helpless, no matter how tough it is to face all those challenges that you encounter while trying to achieve your New Year's resolution.
Contact our Orlando family lawyers at Donna Hung Law Group to discuss how you can achieve your New Year's resolution more efficiently and painlessly. Call at 407-999-0099 for a case review.
Resource:
inc.com/marla-tabaka/why-set-yourself-up-for-failure-ditch-new-years-resolution-do-this-instead.html
https://www.donnahunglaw.com/how-to-contest-paternity-in-florida/