Are Healthcare Costs Included in Child Support Orders in Florida?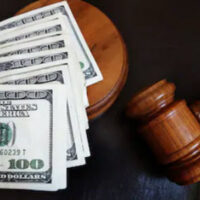 Regardless of whether you are married or divorced, your children should always be the top priority. Besides providing shelter, food, and clothing to your child, you must always make sure that your kids are healthy and receive the medical care they need.
Keeping your child's health in check requires you to have access to medical care, which can be quite costly in Florida. For this reason, it is vital to consider healthcare costs when negotiating the appropriate amount for child support payments. But many divorced and separated parents wonder, "Are healthcare costs included in child support orders?"
According to a 2019 study, the average person in Florida who has private health insurance spends over $5,600 per year on health care. As a rule of thumb, parents are more willing to spend on their child's healthcare needs than their own.
The Cost of Child Care in Child Support Orders
Even though the vast majority of Floridians are covered by health insurance, many of them are still paying significant amounts of money out of pocket. Medical expenses associated with your child's access to healthcare may include copayments for doctor visits, deductibles, payments on insurance policies, as well as prescription and over-the-counter medications, among other healthcare costs.
For many married couples, particularly those who barely make ends meet, it can be difficult to afford the costs of child care. The cost of a child's medical expenses can be even more overwhelming for separated or divorced parents. For this reason, it is vital to consider the cost of child care when putting a child support order in place.
Your child's healthcare costs may include the following expenses:
Child health check-up visits
Dental care
Medical care for children with special needs
Treatment or surgery for injuries
Treatment for illnesses and diseases
Prescription and over-the-counter drugs (cold medicine, cough syrups, vitamins, and many more)
Healthcare insurance policies do not cover all types of medical care that your child may require, which is why you will have to pay certain costs out of your pocket. In this case, you may want to get the other parent to reimburse you for these costs.
The cost of child care should be taken into account when determining the appropriate amount for child support payments. It is important to contact an Orlando child support attorney to help you include healthcare costs in your support order.
You Need to Ensure That Healthcare Costs Are Included in Child Support
Florida law requires parents to provide for their children and pay for their medical care. While most child support orders include healthcare costs, some lack provisions regarding reimbursement for a child's medical expenses.
Thus, if your current child support order does not cover healthcare costs, it is vital to request a modification in order to include the cost of child care in the monthly support payments. However, prior to accepting your request for modification, the judge will consider the payor parent's income and earning potential, the requested amount of healthcare costs, and many other factors.
Consult with an Orlando family lawyer if you are considering requesting a modification or need help with determining whether your current child support order includes the child's medical expenses. Contact Donna Hung Law Group to get a consultation about your particular case. Call at 407-999-0099.
Resource:
bizjournals.com/tampabay/news/2019/08/27/report-heres-how-much-is-spent-on-health-care-in.html
https://www.donnahunglaw.com/how-to-collect-past-due-child-support-in-florida/