Beware Of IMessages And Digital Communications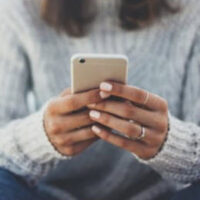 Many people who rely on their Apple iPhones use iMessages to communicate with friends, family members and coworkers. While iMessages can be extremely convenient, it is important you are careful about how you communicate with your spouse as you navigate the divorce process.
For instance, Apple recently announced that iMessages will be able to be edited in the newest updates. This can lead to complications when you are communicating with your soon-to-be-ex spouse. Talk to your Orlando divorce lawyer about best practices, including which forms of communication are optimal, as you move forward with a separation or divorce.
Communication Tips to Keep In Mind
Once you connect with a seasoned divorce attorney, they can advise you on the forms of communication that could work for you. For instance, many find emails are a good way to communicate with their spouse. Emails carry a lot of documentation, inducing headers, IP addresses, and information on other parties who may be added to the communication.
Whatever communication platform or communication path you choose, it is also best to respond after thinking your communication through. Take communications slow and stick to the specific issues at hand, if possible. Because of this, many find it helpful to remember that you do not have to respond immediately to communication from your spouse, whether they contact you via iMessage, email, phone, or through another online platform. Instead of answering immediately, give yourself time to think about what you want to say. This can be particularly helpful if you found the original message to be upsetting and are experiencing anger as a result.
Keeping key issues top of mind is also beneficial because spouses navigating a divorce often bring up past arguments. Allegations and accusations can escalate quickly, avoid them if you can. For instance, if communication is taking place about the drop off of children the two of you are co-parenting, only discuss the facts necessary to see the drop off or pick up to completion.
Additionally, when you are separated and moving to divorce, establish boundaries so you are able to lead your personal life as you see fit. So, if you drop off the kids at your spouse's house for the weekend, you do not have to answer any questions about what you will be doing on Saturday or Sunday when the children are with the other parent. And children should be left out of conversations regarding adult issues.
Discuss If You Should Be Using IMessages with an Attorney
Are you ready to learn about which communications are appropriate for you and your situation? When you connect with a legal professional and share the details of your case, the knowledgeable family law attorneys at the Donna Hung Law Group will provide you with next steps. Because our attorneys carefully listen to where you are now and where you want to be in the future, we are able to strategize a plan to secure your unique goals. When you are ready to get started, call 407-999-0099 or contact us online to schedule an initial evaluation.
Source:
cbsnews.com/news/apple-iphone-imessage-edit-and-undo-world-wide-developers-conference-tim-cook-messages-update-wwdc/