Biology or Marriage: Which Wins in Paternity Cases?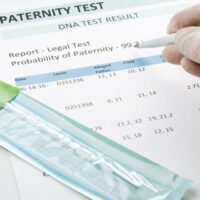 Having the opportunity to create and raise a child is cited as a major achievement for many people. Parenthood is a great responsibility, but brings many rewards that cannot be fully measured. For most couples, there is never a question about who fathered a child, and the man is typically actively involved in raising the child. However, in situations where a man disputes fathering a child, or does not want involvement in a child's life, a paternity action may need to be filed. Further, any unmarried man must take specific action to gain rights as a legal parent, as the law does not automatically grant these rights solely based on a man's desire to parent. It does, however, automatically assume a married man is the father of a child. Normally, this assumption is of no consequence, but in an unusual case, a Treasure Coast man is fighting for rights as a legal father for his biological son over his ex-girlfriend's husband. The court will have to determine if allowing the biological father into the boy's life is in the child's best interests, not a straightforward or easy decision. This case does emphasize the need to establish paternity rights early in a child's life in hopes of avoiding later complications, and a discussion of the mechanisms Florida has in place to allow unmarried fathers to claim parental rights will follow below.
What Marriage Means for Paternity
As noted above, married men are presumed to be the father to any child born to their wives, and thus, automatically receive full parental rights upon the child's birth. In fact, a married man who suspects a child may not be his must take affirmative steps to disestablish paternity in order to remove his financial obligation to support the child until adulthood. Otherwise, if he chooses to hold the child out as his and provide financial support, despite having grounds to question his biological relation, a court may not permit him to later disclaim the child for the sake of the child's wellbeing. Unmarried fathers enjoy no such security, and have no rights to parenting time or to make decisions for the child's benefit. However, public policy greatly favors each child having two legally-recognized parents, and the state offers several options to unmarried men to gain parental status.
Putative Father Registry
Unmarried men who suspect they may have fathered a child, and want to preserve parental rights in case the mother places the child up for adoption, can register on the state's putative father registry to retain the right to notice and consent. Registration may occur at any time before the child's birth, but is no longer valid once a petition to terminate parental rights, a prerequisite to adoption, is filed. This avenue is most commonly pursued when an unmarried man becomes estranged from a woman he believes is pregnant with his child, and is worried she will relinquish parental rights without informing him. Essentially, by registering, a man has the option of intervening in an adoption proceeding to claim rights to a child, though it will mean assuming continuing support obligations as well, if paternity is established.
Establishing Paternity
Paternity is primarily established using one of two methods: submitting an acknowledgement of paternity to the state, or having paternity declared by a court. If the parents can agree, they can both sign and submit an acknowledgement of paternity at the hospital when the child is born, or directly to the Department of Health at a later date. Alternatively, if there is a dispute, either parent may file a paternity action or ask a court to decide the issue. Typically, judges use a combination of genetic testing and evidence of the couple's relationship to determine paternity, but a Florida family law attorney can best advice on the appropriate approach.
Contact an Orlando Paternity Lawyer
Establishing and enforcing parental rights is an important and sensitive issue that calls for detailed and dedicated legal representation to ensure your rights are properly protected. The Donna Hung Law Group helps clients in Orlando get the results they need and deserve. Contact us at (407) 999-0099 for a confidential consultation.
Resource:
wptv.com/news/region-st-lucie-county/judge-hears-testimony-to-decide-best-interest-of-3-year-old-child