Can Unmarried Parents Legally Establish Parenting Time?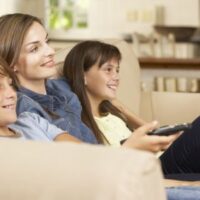 In Florida, unmarried parents have legal rights to parenting time and responsibilities for their child, just like their married counterparts. But while there is a path to establishing parenting time when an unmarried couple splits up it can be more complicated than it is for couples going through a divorce.
To have your situation assessed and discuss what parental rights unwed parents have in Florida, connect with an Orlando divorce lawyer. A seasoned legal professional  can help you get the parenting time you want, need, and have a right to.
Parental Rights for Unwed Parents in Florida
The law recognizes the rights of both parents, whether the parents were ever married or not. These parental rights include:
Time-sharing. Sometimes referred to as visitation, time-sharing refers to the amount of time each parent spends with their child. Both parents have the right to spend time with their child unless there is a reason why visitation would be unsafe or not good for the child.
Decision-making. When it comes to important child-rearing decisions, both parents could have a say, including decisions connected to medical care, education, and religion.
Child support. Proving financial support to children is the legal obligation of both parents. Should a dispute go to court, the court will assess the parents' income and the child's needs in order to determine the appropriate amount of child support.
If you are an unwed parent seeking to establish parenting time, a family attorney can help you navigate the legal process and advocate for your rights.
For example, a lawyer can help you draft a legal agreement that outlines the terms of your parenting plan, including how parenting time will be shared and establishing who has the right to make child-rearing decisions. Having a legal agreement in place is essential as it can help prevent future disputes and ensure that both parents' rights are protected.
Designing an Agreement
When parents are able to craft an agreement through negotiation, it can be less stressful and save both parties money. But there are situations when the two parents are unable to reach an agreement and alternative resolution paths need to be explored. If this is true for you, a lawyer can help you participate in mediation, which is a process where a neutral third party helps both parents negotiate and come to an agreement.
And if an agreement cannot be reached through mediation, an Orlando divorce lawyer can represent you in court proceedings to establish a parenting plan. Many facts will be considered before a final parenting plan will be created by a court. Factors considered include the child's age and developmental needs, each parent's ability to provide a stable home environment and any history of domestic violence or substance abuse.
What parenting plan terms are you hoping to establish? If you are an unwed parent seeking to establish parenting time, it is crucial to work with an experienced family attorney who can guide you through the legal process and fight for your rights. Talk to the family law attorneys at Donna Hung Law. Call 407-999-0099 or contact us online to get started.