Common Goals Can Smooth the Divorce Process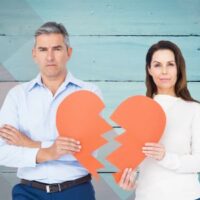 Divorce can take an emotional toll on both spouses involved, but there are professionals to provide support. Experienced Florida divorce lawyers have seen firsthand how animosity and conflicting interests escalate divorce proceedings, leading to high expenses and long resolution timelines. In some situations, this can be avoided by finding common ground.
Orlando divorce lawyers can guide you through the process of seeking and finding common goals, which can significantly smooth the divorce process. The benefit to identifying shared objectives is that they can lead to more amicable and efficient resolutions.
Reduced Emotional Strain and Preserving Family Relationships
Divorce can be an emotional rollercoaster, and while many have disputes, approaching the divorce adversarially intensifies negative feelings. While it is not always easy, adopting a more collaborative mindset can reduce strain and foster a more productive atmosphere. And productive meetings and negotiations reduce timelines. Contested, argumentative divorces typically take longer to resolve due to the need for court intervention and extensive negotiations.
Aiming for common goals means you can avoid costly court battles and attorney fees, leading to a more cost-effective divorce process. Plus, when both individuals feel they are moving toward the future in a productive fashion, family relationships may be salvageable. This can be particularly important when individuals will be co-parenting after a divorce is finalized. In these situations, couples can work towards an outcome that allows them to co-parent effectively and maintain a positive relationship for raising children.
Talk to a Lawyer About Customized Solutions
Working through a negotiation also means you will be able to prioritize what is important for you as an individual. When a divorce enters a courtroom, there is the possibility of the outcome being standardized, but when you have common goals, you and your ex-partner can tailor agreement terms to suit their unique circumstances. Then, the divorce settlement can be fair and equitable while still recognizing each parties' particular needs.
Long-term interests can be protected when identifying shared goals as well, because emotional upheaval can lead to individuals getting caught up in short-term disputes. It is normal to have disputes and fights when a marriage is coming to an end, but taking a forward-thinking approach when it comes to the legal concerns, such as your divorce agreement, can lead to better post-divorce outcomes for you, both today and into the future.
Reducing emotional strain, preserving family relationships, and saving time and resources are just a few of the many benefits of working collaboratively towards a shared resolution. Explore options for a respectful and productive divorce that sets the stage for a positive new beginning when you speak to a skilled Orlando divorce lawyer. Experienced attorneys will compassionately listen to you so they can strategize the right path forward. Then, they can provide guidance and support throughout the separation and divorce process.
Who is deciding your divorce terms? To be actively involved and experience a smoother and more amicable divorce process, talk to the family law attorneys at Donna Hung Law about finding common goals. Call 407-999-0099 or contact us online to get started.