Components To A Strong Support System During A Divorce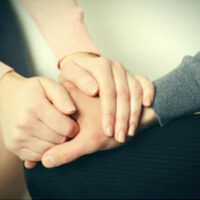 The end of a marriage is upsetting and emotional. Because it is both the beginning of a new journey and the close of a former union, it is a time when it is common for people to reassess their life goals.
Divorce is difficult, but when you have a strong support system, it can make the process smoother. Components to a healthy support system could include friends, family members, personal counselors, financial advisors, and an Orlando divorce lawyer.
When you are building a new life, you need different people in your intersections for different reasons. Friends and family can talk you through daily stresses, financial advisors can guide you through monetary planning, and your attorney can navigate all the legalities of the process, fighting for your best interests each step of the way.
Choosing the Right Confidant for You
While some find close friends and family members to be invaluable when going through a divorce, there are situations where it makes sense to talk to a personal counselor or therapist about specific issues. For example, if your friends and family are close to your soon-to-be ex, you may be uncomfortable sharing certain information you are emotionally trying to process. Talking through financial worries and infidelity are extremely private topics. A neutral third party may be the right person for you to share problems with, rather than feeling like you need to hold all of your emotions inside.
Additionally, many opt to join support groups, where they can connect with other individuals who are going through the same challenges. Knowing others are managing similar situations, and making it through, can be incredibly empowering. And when you talk to people who have had a similar experience, it is more likely they will be able to understand what you are dealing with. They may even be able to offer helpful advice that a person who has never navigated a divorce would never have considered.
Have a Skilled Attorney for Legal Issues
When it comes to the legal concerns of your divorce, you need a divorce attorney. Accepting the terms your spouse's attorney has drafted may result in regrets later. To be sure everything is looked at closely and completely, with your goals in mind, hire your own lawyer.
Common divorce issues that impact how to develop a legal strategy:
How will we divide assets and debts?
Who gets to keep the property we've been investing in?
Where will the kids live and are we coparenting?
What is negotiable and what isn't?
Is it time for you to build the support system you need to secure the post-divorce future you want? Legal guidance is an important piece of the puzzle, connect with the seasoned family law attorneys at Donna Hung Law to learn more about what is possible for you. With extensive family law experience, our attorneys will work hard to achieve your objectives. You do not have to navigate a divorce alone, help is available. To get started, call 407-999-0099 or contact us online to schedule an initial evaluation.