Coping with Parental Alienation in Shared Custody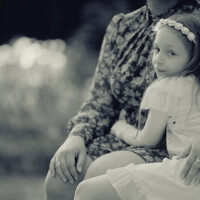 Children almost always benefit from having active and consistent involvement from both parents. To facilitate this dynamic when child custody is shared, both parents must be willing to work together to encourage and foster the relationship with the other parent. Parents that badmouth a former spouse in the front of their child are known to leave lasting emotional scars, and make it more likely the child will disconnect from the other parent as a coping method. Taken to the extreme, Parental Alienation Syndrome can completely turn a child against a parent, and make it almost impossible to exercise parenting time in any real way. A fathers' rights advocate was recently successful at getting recognition and attention drawn to this issue in Brevard County by convincing a majority of the school board to vote in favor of declaring April as Parental Alienation Awareness Month. He hopes to use this proclamation as a springboard to obtain a more concerted governmental effort to address this problem. While most divorced parents will, at some point, slip and say something negative about the other parent, most do not make a concerted effort to manipulate the child's view and emotions about a former spouse. Those engaged in parental alienation do, and a discussion of what exactly this syndrome involves, as well as how to respond as a parent trying to cope with this extremely difficult situation, will follow below.
Defining Parental Alienation
Divorced parents will inevitably find themselves at odds with one another over child-related issues, and will be tempted or provoked to say something negative, either in the presence of or directly to the child. While regrettable, and not behavior that should be repeated, these mistakes do happen. Parental Alienation Syndrome, though, can take the paradigm of bashing the other parent to a whole new level, especially in extreme cases, in which a parent intentionally and actively denigrates the other parent. The purpose of this behavior is effectively to brainwash the child into hating, distrusting, and rejecting the other parent. Severe instances of parental alienation are typically coupled with high conflict custody disputes. However, there are also two other, less serious but still concerning, types of parental alienation that should be mentioned as well: naïve alienators and active alienators. Naïve alienators may not understand what they are causing, but are typically willing to be educated and change patterns once the problem is pointed out. Taking a step up, active alienators repeatedly violate boundaries when triggered by emotions, and are often unwilling to admit any inappropriateness even when they calm down.
Possible Responses by Alienated Parents
Alienated parents often feel they have no support from the legal system or parent/child advocates, and may feel compelled to lash out in frustration. However, the most important thing alienated parents need to do is remain calm and logical when attempting to prove the severity. If a divorce is pending, the alienated parent needs to present a parenting plan that clearly shows he/she would be the better party to raise the child. A well-structured parenting plan would be supported by keeping a journal of significant events and dates, as well as showing up for child exchanges, even when knowing the child will not be made available. Importantly, court orders should not be violated nor should talk of any legal action occur in the child's presence. If a custody order is already in effect, it may be possible to modify it, though the burden is high and complex to meet. An experienced family law attorney should be contacted about the possibility of building a case for modification.
Contact an Orlando Family Lawyer
Child custody is a sensitive subject that is almost guaranteed to present challenges at various times. If you cannot reach an agreement with ex-spouse or need help negotiating a compromise, talk the experienced and compassionate attorneys at Donna Hung Law Group. Our Orlando law firm has many tools to help you resolve a child custody matter, and will work to get a result that is best for you and your child. Contact us at (407) 999-0099 for a consultation.
Resources:
floridatoday.com/story/news/local/2018/04/06/fathers-rights-advocate-gets-victory-brevard-school-boards-approval-proclamation/493572002/
psychologytoday.com/us/blog/co-parenting-after-divorce/201711/the-life-the-alienated-parent