COVID-19: Can a Parent Withhold Child Visitation if the Other Parent is a Frontline Responder?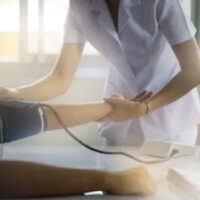 Many of those on the front lines of the battle against the coronavirus disease, including doctors, nurses, and first responders, have children, and many of them are divorced parents.
But can the other parent, who is not on the front lines, withhold child visitation or take your children away from you just because you are a frontline worker who is helping people?
This question is becoming more widespread as an ever increasing number of medical professionals, police officers, firefighters, and other "essential" workers encounter COVID-19 as part of their everyday duties amid the growing number of confirmed coronavirus cases in Florida and all across the country.
The Controversy Surrounding Frontline Responders and Their Contacts with Family Members
As the threat of COVID-19 keeps rising and more people become concerned about their health during the pandemic, an increasing number of parents are refusing to let their former spouses, who work on the front lines, come anywhere near their kids over fears of infection.
This issue has triggered controversy across the nation. Some argue that essential workers who are exposed to coronavirus pose a risk to their family members, including children. Others, meanwhile, say that frontline workers should not be punished for helping people.
The controversy and lack of guidance from authorities prompted many divorced parents who found themselves in this situation to seek help from the courts. So far, they have been getting mixed responses. In addition, the pandemic has paralyzed Florida's court system, which is why getting a response has become problematic.
Some courts reminded that children should spend time with both parents who have custody, while others argued that parents who must self-quarantine due to their COVID-19 infection should be restricted from contact.
Orlando Mother Seeks to Stop First-Responder Father's Visits with Their Son
A recent report by the Orlando Sentinel detailed an ongoing custody dispute between a firefighter father and a concerned mother who believes that their child is at a higher risk of contracting coronavirus when interacting with his father.
The mother, who lives in a suburb of Orlando, seeks to halt their 21-month-son's visits with his dad because he works on the front lines of the COVID-19 pandemic. After the woman told him she would prefer the toddler to stay with her, the man assured her that he and his fiancée, a nurse at a hospital emergency room, were taking the required precautionary measures to protect themselves from coronavirus.
But the mother decided that she cannot "roll the dice" and hired a lawyer to file an emergency motion seeking sole custody for the duration of Florida's shelter-in-place order. In his defense, the firefighter father's attorneys argued that the mother had not explained what their client was doing to put their son at risk. The judge scheduled an online hearing to resolve the dispute between the parents.
After many courts throughout Florida closed to the public except for emergency matters, Orange-Osceola Chief Judge Donald Myers Jr. wrote an order prohibiting parents from "unreasonably" restricting access of their children to the other parent.
If you are a frontline responder during the COVID-19 pandemic and the other parent withholds child visitation, or you are a concerned parent whose former spouse works on the front lines of the pandemic, contact an Orlando child custody & visitation attorney. Let our attorneys at Donna Hung Law Group review your situation. Call at 407-999-0099.
Resources:
ninthcircuit.org/sites/default/files/AmendedEmergencyTemporaryStandingOrderReParenting.pdf
orlandosentinel.com/coronavirus/os-ne-coronavirus-child-custody-first-responder-20200403-z5yhbtteh5gzrhlyix3bki7nfq-story.html
https://www.donnahunglaw.com/a-quick-guide-to-child-relocation-for-the-moving-and-non-moving-parents-in-florida/