Dealing with Parenting Time Issues with Accurate Records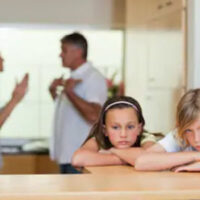 When Florida parents separate, establishing a parenting plan is a key step to promoting the well-being of children and maintaining a healthy co-parenting relationship. While a well-drafted parenting plan often makes the process of co-parenting smoother, there are still examples of parenting issues arising.
Entering a parenting time dispute can be complicated, but if you keep accurate records, such as documenting missed visits and saving copies of communications, it will be easier to prove that a parenting plan is not being followed appropriately. Then, an Orlando divorce lawyer can guide you through the process of ensuring that a parenting plan is adhered to by both parties.
The Significance of Documenting Missed Visits
If one parent is consistently failing to follow an agreed-upon parenting time schedule, it can strain the co-parenting relationship and be difficult for the children. But there needs to be documentation of missed visits in order for you to establish a pattern of non-compliance and take legal action.
3 ways to effectively document missed visits:
Maintain a calendar. Keeping a dedicated parenting time calendar, either a paper version or digital version, provides a clear, visual record of missed visits and changed plans. Be as detailed as possible, including the date, time, and duration of a visit within a calendar listing.
Jotting down observations. A journal kept alongside or linked within an online calendar will give you a place to record additional observations, such as reasons given for making schedule shifts, emotional strain experienced by a child as a result, and if there were any attempts to resolve the issue.
Documentation of non-compliance. And if your co-parent consistently fails to follow an agreed-upon plan, save communications about the issue. Emails, text messages, and other forms of communication can demonstrate disregard for a set plan.
Often connecting with an attorney and negotiating with your ex-spouse and their legal counsel will lead to a resolution. As these conversations happen, documentation and communications connected to past issues can strengthen your case.
Addressing Problems and Mediation
When faced with parenting time issues, addressing the concern without legal action is a first and important step. Next, if communication fails, talk through the possibility of involving a mediator with a seasoned divorce lawyer. A mediator is a trained legal expert who helps to facilitate discussions and find a mutually beneficial resolution. Mediation is a less adversarial and more cooperative approach than going to court, which can be beneficial for everyone involved, co-parents and children alike.
While you may be receiving advice from friends based on their own personal experience, your situation may have different factors to analyze. To have your unique parenting time issues assessed, consult with an Orlando divorce lawyer who can review your situation, guide you toward a favorable resolution, and advocate for your best interests.
Has your ex-spouse been ignoring the terms of your agreed-upon parenting plan? To obtain valuable guidance and legal support, speak with the family law attorneys at Donna Hung Law. Call 407-999-0099 or connect us online to schedule a evaluation.