Dividing a Business Interest in a Divorce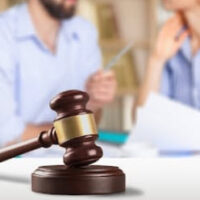 Couples going through a divorce typically expect to have to divide the marital estate, even if they are truly unsure of the nuances involved. While some property is considered non-marital property and, as such, will not be divided between the spouses, other property is considered marital and must be divided according to equitable standards. Retaining the services of an experienced Orlando divorce attorney is essential to ensuring that each asset that is part of the marital estate is distributed equitably, and that each asset that is not part of the marital estate is left untouched. One issue that frequently arises occurs when one or both spouses have an ownership interest in a business beyond that of simple stock ownership. An example of this in the news recently is that of Amazon owner Jeff Bezos, who recently finalized a divorce from his wife of 25 years, MacKenzie. It is undisputed that MacKenzie Bezos, although not officially an Amazon employee, nevertheless played a hand in the success of what is one of the world's most capitalized companies, and Jeff Bezos one of the world's richest individuals. As such, it is expected that MacKenzie receive a portion of Jeff's portion of ownership of Amazon.
Distribution Parameters
When a couple petitions to dissolve a marriage, as it pertains to distribution, courts are to start with the premise that the distribution should be equal, unless there is a justification for an unequal distribution. Justification for an unequal distribution is based on the following factors:
The contribution to the marriage by each spouse, including the care and education of any children and services as homemaker;
The economic circumstances of the parties;
The duration of the marriage;
Any interruption of personal careers or educational opportunities of either party, and the contribution of one spouse to another for any such interruption;
The desirability of retaining any asset by a party;
The contribution of each spouse to the acquisition, enhancement, and production of income or the improvement of any assets;
The desirability of retaining the marital home as a residence for any dependent child; and
Any intentional dissipation, waste, depletion, or destruction of a marital asset after the filing or within 2 years prior to the filing of the dissolution petition.
Strategies for a Business Owner in a Divorce
There are a number of strategies that a business owner can take to protect his/her interest in this property in divorce, although these strategies must typically be started well before the divorce proceeding is commenced. Much of these efforts center around reducing the value of the business so there is less to divide. Specifically, a business owner may decide to upgrade business assets or invest a substantial portion of business assets, thereby accelerating expenses and deferring income. Additionally, recognizing potential losses by liquidating outdated inventory can reduce the book value of the business. Also reducing the book value of the business includes hiring additional employees.
Strategies for the Spouse of a Business Owner in a Divorce
Contrarily, the spouse of a business owner will want to ensure that the value of a company is as high as possible. This can most easily be done by actually working at the business, which will give the spouse an idea of what occurs in the business, so as to prevent the use of creative accounting to reduce the value. As part of this, obtaining every possible record associated with the business to show that the business is thriving is also important. Again, like the strategies for the spouse of the business owner, such practices must be established well before the divorce proceeding is filed.
Talk to a Florida Divorce Attorney
If you and your spouse are contemplating divorce, and part of your marital estate includes an interest in a business which must now be divided, whether a small family business or one as large as Amazon, talk to a divorce attorney with expertise in complex divorces involving businesses. Such issues must be dealt with on a case-by-case basis, and your interest should not be left to chance. The attorneys at the Donna Hung Law Group know how to tackle these complex issues, and will work with you to develop a case that fully advances your desired outcome. Contact the Orlando divorce firm today at (407) 999-0099 for a confidential consultation.
Resource:
jacksonville.com/news/20190404/amazons-jeff-bezos-and-wife-mackenzie-finalize-divorce
https://www.donnahunglaw.com/what-does-it-mean-a-marriage-is-irretrievably-broken/