Financial Organization And Preparing To Divorce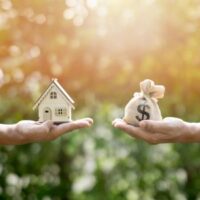 If you and your spouse have gone through counseling but have come to the conclusion that it is time to part ways, you are not alone. Divorce happens even when individuals take steps to avoid it. While separating and planning for a divorce is tough emotionally, there are steps you can take to smooth the transition.
Getting your finances organized is a great way to begin to think about what your plans are for the future. It is not always easy to untangle the assets and debts when two people have been sharing money for years or decades. Talk to an experienced Orlando divorce lawyer about what your budget might be post-divorce and if spousal maintenance or child support could be an option.
Collect Documentation and Create a New Budget
If possible, avoid making any big financial decisions until you understand the scope of the marital finances. There may be financial details you didn't know about. That said, there are ways to start preparing your finances when it comes to the assets and debts you are aware of.
Account statements and loan balances. To have a complete view of marital finances, all of the financial records need to be compiled and totaled. This will likely include documentation of both spouse's income, retirement account balances, investments, and the amounts still pending on credit cards, student loans, and other debts.
Properties and mortgages. One of the debts that will need to be analyzed is any mortgage balances that are pending. Your attorney will also ask you what your plans are for marital properties. For example, if you plan on keeping the marital home or if you are open to selling it.
Understanding your future household budget. It can be enormously helpful to begin creating a possible household budget for your post-divorce life. Then, you can move toward securing the funds you need to live the life you want.
Close joint accounts. Paying off debts completely and closing joint accounts is also advised. Of course, if one of the people involved will be taking over an account or debt, closing the account may not be an option. In those situations, have the other person's name removed from the account.
When you meet with a skilled Orlando divorce lawyer, share with them estate plans, premarital financial documents, and account balances, doing so will provide your divorce attorney with the tools they need to strategize a path forward. A legal expert may request additional documents as each situation is unique, but organizing basic documentation as soon as possible can save you time, energy and money.
Do you have questions about how to organize your finances as you move toward ending your marriage? Contact the knowledgeable family law attorneys at the Donna Hung Law Group to discuss your situation. Our attorneys are experienced in mediation and divorce. While divorce can be a difficult time in life, there are ways to make the process smoother. Call or contact the office today to schedule an initial evaluation and learn about what options are available to you.