Full Financial Disclosure and Hidden Assets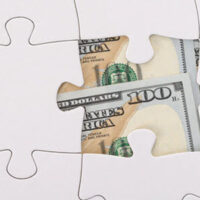 During divorce proceedings, there needs to be a complete financial review process to ensure a fair and equitable division of assets. While this is understandable and accepted by most, there are unfortunately some spouses who attempt to hide assets, jeopardizing the integrity of the process and extending the timeline for when a divorce can be finalized.
Bring your financial issues to the attention of a legal professional. An Orlando divorce lawyer will let you know if any of your concerns are possible warning signs that your spouse may be hiding assets. An attorney can also share with you the significance of complete financial records and inform you of all the documentation that will be required in order for you to achieve a just divorce agreement.
Warning Signs of Hidden Assets
When you recognize some indicators of hidden assets, you can take steps to have a full financial disclosure. Complete financial records are an essential part of a complete divorce agreement, and a thorough assessment of assets and debts can help shield you from an unfair divorce agreement.
Discrepancies that are not explained. If you notice inconsistencies in your spouse's financial statements, from unexplained increases in debt to unreported income, it could be possible they are concealing assets.
Sudden changes in spending habits. Any unusual behaviors, such as making large purchases or transferring funds to unknown accounts, could be indicators of hiding funds.
Complicated financial dealings. When several financial holdings seem unnecessarily complicated, such as offshore accounts or intricate investment portfolios, it is worth exploring why these extraordinary measures are in place.
Assets that seem under or overvalued. Significant discrepancies between the stated value of assets and their true market value should be explored.
Unexpected loans or gifts. If your spouse is making unexpected loans or gifts to friends, business associates, or family members, those amounts should be documented and be a part of the marital asset and debt review.
Taking time and care to be sure financial disclosures are complete is essential to an equitable division of assets in a divorce. Additionally, complete financial reports are used to determine child support and spousal support amounts, so concealed assets could lead to inaccurate calculations, potentially leaving one party financially disadvantaged.
Steps to Address Suspected Hidden Assets
Diligently working through all marital data now is also necessary to avoid future disputes. In the absence of complete disclosure, hidden assets can resurface post-divorce, leading to prolonged legal battles and increased stress. There is also the possibility of failing to disclose all assets leading to legal consequences, including being held in contempt of court. To learn more about how to be in compliance with disclosure requirements as you move toward divorce proceedings, connect with Orlando divorce lawyer.
Who told you that your spouse is hiding assets? Collect the information you have and consult with the family law attorneys at Donna Hung Law to receive the guidance and support you need. Lawyers are available to advocate for your interests. Call 407-999-0099 or contact us online to get started.