Heart of Florida United Way Opens Applications for Emergency Supplies Assistance for Central Floridians Impacted by Hurricane Ian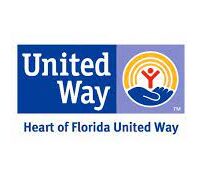 Orange, Seminole & Osceola Residents Can Apply for One-Time Support of $300 in Wal-Mart E-Gift Cards for Food & Emergency Supplies
ORLANDO, Fla. (Oct. 3, 2022) –  In response to the effects of Hurricane Ian on Central Florida residents, Heart of Florida United Way (HFUW) has opened the application for one-time assistance for food & emergency supplies. The online application can be completed at www.HFUW.org/HurricaneIan. Applicants must be over the age of 18, residents of Orange, Seminole or Osceola counties, and must attest they were adversely impacted by Hurricane Ian. Impacts include loss of income due to work closures, loss of food, or damage to property. Only one application per household can be submitted for the assistance which will come in the form of a Wal-Mart e-gift card in the amount of $300.  
"Our goal is to help as many families as possible as quickly as possible," said Jeff Hayward, President & CEO, Heart of Florida United Way. "We know thousands of families were living on the brink of financial chaos before Hurricane Ian. For nearly 50% of the households in Central Florida, losing a day's wages or a refrigerator of groceries can be devastating." 
The assistance being provided through the Hurricane Recovery Fund is aimed at supporting ALICE – Asset Limited, Income Constrained, Employed – families in Central Florida. Support will be offered for as long as dollars are available from contributions of community partners and individuals. The application for assistance may be intermittently closed for processing. It is encouraged for individuals to check back if they receive this message as applications are processed daily.    
HFUW launched the call for donations to the Hurricane Recovery Fund on Friday, September 30. Within three days, more than $958,000 was raised in support of this fund. DeVos Family Foundation led off by contributing $500,000, with an additional $150,000 from Ryan and Michelle DeVos. Walt Disney World, Universal Orlando Foundation, Lockheed Martin Corporation, FAIRWINDS Credit Union, Dr. Phillips Charities, Virtus LLP and Coastal Construction have also made contributions. 
"The generous hearts that connect with our mission, especially after a disaster like Hurricane Ian, never ceases to amaze me," added Hayward. "We are humbled to be able to serve Central Florida at a time like this, and are honored to be trusted to do so by those who have contributed." 
To donate to the Hurricane Recovery Fund, visit www.hfuw.org/recoveryfund-donate. For assistance connecting with community resources, contact the 211 Information & Referral Crisis Line by dialing 211, texting your zipcode to 898211, or chatting online at www.HFUW.org/GetHelp. The 211 Online Resource Database is also available 24/7/365 by visiting www.uw211help.org. To learn more about Heart of Florida United Way, please visit www.HFUW.org.