How Can Stalking Affect A Domestic Violence Or Child Custody Case?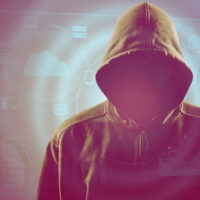 If you are a victim of domestic violence in an abusive marriage or relationship, you may have questions about what qualifies as an act of abuse. In Florida, multiple acts or threats of violent acts can be quantified as abuse, including stalking. If your or someone you know is a victim of stalking, harassment, bullying or abuse, you need legal help. Our Orlando family attorneys at Donna Hung Law Group can help you identify a safety plan and strategy that is right for you.
What exactly is stalking?
Florida statute considers an act stalking if an alleged defendant "willfully, maliciously and repeatedly follows, harasses or cyberstalks another person and makes a credible threat to that person". Fla Stat. §784.048 (2020). Cyberstalking occurs when the contact continues to persist over the internet, online or by illegally obtaining access to another person's online account. A defendant can be charged with aggravated stalking and spend up to five years in prison if they brandished a weapon or threatened to use a weapon against a potential victim. In addition, if aggravated stalking against a domestic violence continues, the judge has the discretion to extend a restraining order for another decade to adequately protect the victim.
How Can You Make a Safety Plan
Making a safety plan is one method to protect you and your loved ones. A safety plan is a written document you compile to work for you and the safety of your family. Most importantly, if you believe you are in imminent danger you should contact the authorities for assistance. If this means calling 911 or visiting a local police station, you should do so. If you are concerned for your safety you can contact the authorities for immediate assistance.
You can file an emergency restraining order against the person harassing you no matter what time, day or night. Telling a friend or trusted loved one of your plan is often helpful and can give you the courage to take legal action. It is also smart to pack a small bag with emergency needs in case your safety is in jeopardy. If you are researching for domestic safety help on a family computer, make sure you can browse incognito or delete your browser history for your own safety. Often if an abuser realizes they are losing control they will escalate.
Schedule a Consultation with Donna Hung Law Group
If you or someone you know is the subject of daily abuse, harassment, or stalking you do not have to put up with any longer. Attorney Donna Hung can help you file an emergency restraining order, obtain temporary financial relief or work to file a divorce complaint against your abuser if you are married. More importantly, these acts are criminal. It is possible that dependent on the circumstances, you may be able to file criminal charges against your abuser as well. If you have questions about the relief available to you or the restraining order process in Florida, call our Orlando domestic violence attorneys at Donna Hung Law Group.
Resource:
leg.state.fl.us/Statutes/index.cfm?App_mode=Display_Statute&URL=0700-0799/0784/Sections/0784.048.html