How Do Florida Courts Handle Out-of-State Divorce Issues?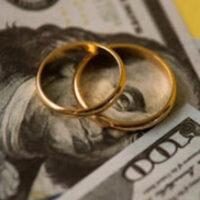 Getting a divorce is not a decision to be taken lightly, which is why you must consider a variety of factors before filing for divorce. One of the factors is how a Florida court would handle out-of-state issues related to your divorce, including division of property and child support.
How does having assets that are located in another state affect the property distribution process? Will a child support or alimony order issued in another state be enforceable in Florida? These and many other questions surround divorces that involve out-of-state issues.
It is advisable to consult with a skilled divorce attorney in Orlando to discuss all out-of-state issues in your case. You can schedule a confidential consultation with our family law attorneys at Donna Hung Law Group. Meanwhile, you can read general information about how Florida courts handle out-of-state divorce issues.
What to Do if You Received an Out-of-State Divorce Petition and Summons?
The first step you need to take after receiving an out-of-state divorce petition is to talk to a skilled divorce attorney in your state. Also, it could be a good idea to consult with a lawyer who is familiar with the laws of the state in which the petition was filed.
A knowledgeable attorney may be able to convince the court that Florida would be a more suitable location for the divorce proceedings. If the court agrees to change the venue in your divorce case, the petition from another state will be dismissed, and the spouse who filed the petition will have to pursue a divorce in the state of Florida.
However, do not move your divorce case to Florida or another state before you consult with a skilled lawyer. After all, it may be beneficial to pursue a divorce in another state depending on Florida's and that state's laws.
Out-of-State Child Support and Alimony in Florida
The state in which your divorce is filed and handled will have a major impact on the support payments in your case. If your spouse has never lived in the state of Florida, a local court would not be able to order them to pay alimony even if the court has the jurisdiction to hear your case.
Typically, spouses are required to file for divorce in a state that has jurisdiction over a spouse to receive or pay alimony. Child support payments, on the other hand, are enforceable in all states across the nation.
In Florida, child support orders issued by a court in another state are enforced through the Florida Department of Revenue. Thus, even if one parent is living out of state, another parent who lives in Florida can contact the agency and ask it to enforce the child support order in the state in which their former spouse is currently residing.
Out-of-State Property Division in a Florida Divorce
Dividing out-of-state property can be tricky. It is not uncommon for one spouse to remove certain assets from one state in order to protect them in the event of a divorce. However, removing marital property, which is subject to property division in Florida, will not prevent the court from splitting the assets during the divorce proceedings.
If the marital property is removed from Florida or is located in another state, a Florida court that handles your divorce will still have jurisdiction over that property.
Contact a skilled family law attorney in Florida to determine how a local court would handle out-of-state issues in your divorce case. Call our Orlando family attorneys at Donna Hung Law Group to receive a case evaluation. Call at 407-999-0099.
https://www.donnahunglaw.com/child-support-modification-how-to-reduce-your-obligation-due-to-covid-19/