How Hiring An Orlando Family Attorney Can Reduce Stress For The Kids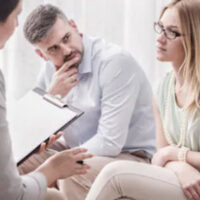 Family tension runs high when parents are divorcing. When parents split up, it is a difficult and emotional process for everyone involved, particularly for children. Children often struggle to understand what is happening and why their parents have decided to no longer be married. As a result, they may experience sadness, anger, and confusion. While it is a hard period of time, there are supports that can help.
To learn about ways to guide your kids through the divorce process while securing your post-divorce goals, connect with an Orlando divorce lawyer. A veteran Florida family attorney can share with you paths forward, including ways to lessen the stress on kids as the process moves forward.
Conflict Reduction and Children's Best Interests
One of the advantages of hiring an Orlando family attorney early on is that they can immediately work to reduce the conflict of ongoing fights. It is an unfortunate reality that ending a marriage is often a contentious and emotional time, but an experienced family attorney can help to minimize conflict and keep the process as smooth and stress-free as possible.
For example, legal counsel will guide you and your spouse, and possibly your spouse's attorney, toward a mutually-beneficial agreement on important issues, such as child custody, child support, and property division. And they can do this through negotiation or alternative resolution methods, meaning you will not need to participate in a lengthy and costly court battle as going to court can escalate upsets for both you and your kids.
Less fighting and a smooth series of decisions means children can feel more secure. Then, you can share age-appropriate information with them so they will be less anxious about what is happening. For instance, once a property division agreement and parental plan is outlined, you will know where you will be living with the kids and when, which means your children can be put at ease by more answers and fewer questions.
Lean On Professional Guidance and Support
There are an array of support systems available when navigating a Florida divorce, including legal guidance, mental health counselors, financial advisors and more. Working with an Orlando divorce lawyer means you will have a seasoned professional to guide you through ways to reduce conflict, protect the best interests of your children, and actively pursue ways to help kids manage stress and thrive.
It is normal to worry about others during the divorce process, even when you need to care for yourself as well. You do not need to do this alone, professionals can shed light on new resolution strategies.
Is it time for you to consider how a smooth divorce process could be beneficial for your kids? Talk to the seasoned family law attorneys at Donna Hung Law. Family legal teams have the background, knowledge, and understanding of Florida family law you need to obtain your objectives. To learn more about how to reduce conflict and come to a divorce agreement that will allow you to move toward the future with confidence, call 407-999-0099 or contact us online to schedule an initial evaluation.