How Long Does a Divorce Take in Florida?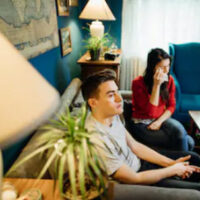 When a married couple decides to end their marriage, they usually want to speed up the divorce process to get it all over with. After filing divorce papers, you may wonder, "How long will it take to finalize my divorce in Florida?"
While the answer depends on many factors, the most significant one is whether your divorce is contested or uncontested. Consult with an experienced divorce attorney in Orlando to review your particular situation and help you finalize your divorce as soon as possible.
How long does it take to get a divorce in Florida?
The type of divorce case and the number of disputed issues will dictate how long the process will take.
In Florida, the divorce process can take anywhere from a few weeks to several years. Generally, how long it takes to finalize a divorce depends on the following factors:
The type of divorce case
The number of contested issues, if any
Whether the divorce involves children
The willingness of each party to compromise and reach an agreement
The experience and negotiation skills of the lawyers
Read on to find out how long a divorce in Florida may take, depending on its type.
Timelines for different types of divorce in Florida
The timeline of your divorce depends on the type of your case.
Simplified Dissolution of Marriage. This is the fastest way to finalize a divorce in Florida. However, not all couples are eligible to file for a Simplified Dissolution of Marriage. You can get a Simplified Dissolution when you do not have minor children, the wife is not pregnant, neither party will be requesting alimony, and the parties agree on all issues of the divorce. Also, at least one spouse must have resided in Florida for six months to initiate the divorce proceedings. Typically, the process of a Simplified Dissolution takes about 30 days.
Uncontested divorce. Parties can seek an uncontested divorce when they are not eligible for a Simplified Dissolution (e.g., they have minor children), but they agree on all issues involved, including division of assets, alimony, and child custody. Preparing the paperwork and documentation can take a few weeks, but having a skilled divorce attorney on your side can speed up the process. As a rule of thumb, uncontested divorces take from 3 to 4 months to complete.
Divorce requiring mediation. If a divorce case has at least one issue that the parties cannot agree upon, it is considered a contested divorce. However, contested divorces can be broken down into two types: Divorce requiring mediation and divorce requiring litigation. If a dispute can be resolved through mediation, the process in which parties work with a neutral mediator, the divorce can be finalized within 4 to 6 months after the filing date. However, if the parties cannot reach a settlement, the process may take over 6 months or require litigation.
Divorce requiring litigation. Divorce that require the parties to go to court and resolve their divorce case through a judge take the longest to complete. Depending on the number of disputed issues, the willingness of both parties to reach an agreement, and the experience of their attorneys, a litigated divorce can take anywhere from 10 months to two years or even longer.
It is important to be represented by an Orlando divorce attorney to help you reach a favorable settlement and speed up the divorce process. Contact our results-driven family lawyers at Donna Hung Law Group to schedule a consultation. Call at 407-999-0099.