How Should I Respond to False Allegations During a Florida Divorce?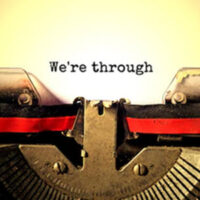 When going through a divorce, some people get wrapped up in the heat of the moment to the point when they start making false allegations against their soon-to-be-ex-spouse.
It is not uncommon for spouses to say untruthful things about their partner to get the upper hand in a divorce or in an attempt to get a more favorable judgment. But how do you respond to false allegations during the divorce proceedings?
Florida courts take any allegations of marital misconduct seriously, especially when one of the spouses accuses the other spouse of domestic violence or child abuse. If you are dealing with false allegations during your divorce case in Florida, do not hesitate to talk to our Orlando divorce attorney at Donna Hung Law Group to find out how to respond to those untrue negative claims against you.
How do false allegations affect your divorce case?
While Florida is a no-fault divorce state, certain allegations of marital misconduct can affect alimony, child custody, and how property is distributed upon divorce.
Unfortunately, some people are willing to make false allegations in an attempt to hurt their spouse, get revenge, or win a judgment in their favor. Some examples of false claims during a divorce may include:
Adultery
Extramarital affairs
Wasteful dissipation of marital funds
Destruction of marital property
Addictions
Problems with alcohol or drugs
Domestic violence
Mental illness or emotional instability
Verbal, physical, or financial abuse
The first thing you should do when you learn about the false allegations against you is to avoid overreacting. The right response is to keep calm and control your emotions. If the judge sees that you get too angry and cannot control yourself, you are more likely to lose than win.
How to defend yourself against false allegations in your divorce case?
Dealing with false allegations is never easy. That's why you need to understand what steps you can take to defend yourself if you have been falsely accused of something you didn't do.
It's vital to respond to false allegations in a timely manner because those accusations could negatively affect your divorce case. Contact an experienced family lawyer to clear your name. Besides, disproving the false allegations could give you the upper hand in your divorce case because your spouse would most likely lose credibility with the judge.
When a spouse is accused of something by their partner, the court requires the accusing party to submit evidence to prove their claims. Also, the court gives the accused party an opportunity to disprove the allegations.
In order to defend yourself against false allegations, your attorney can help you gather all available evidence to disprove the baseless accusations:
Social media posts
Letters or emails
Voicemail recordings
Police reports or records or lack thereof
Statements from your employer and coworkers
Statements from your family members and friends
Financial and medical records
If you do not disprove the allegations, your spouse could win a more favorable outcome. You need a skilled divorce attorney on your side to choose the right strategy to defend you against the false allegations. Speak with our divorce attorneys at Donna Hung Law Group to discuss your options. Call 407-999-0099 for a free initial consultation.