How To Find An Orlando Divorce Lawyer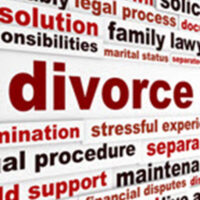 Some people have been working with a family lawyer for years so they know exactly who to call when they are considering divorce. But many others are unsure how to find an attorney who will help them through the process. Thankfully, there are many compassionate legal professionals who can take care of all the technical aspects of your divorce so you can secure your objectives and move into the future you are seeking. Here are a few steps to assist you in meeting the Orlando divorce lawyer who is the best match for you and your unique situation.
Proactive Ways to Get Started
Consider communication styles. There are different approaches to working with a lawyer, you need to determine what will work best for you. For instance, some people share key priorities with their attorneys and want their legal team to navigate negotiations and bring to them a final agreement. Others want to be informed of each negotiation conversation as they may be open to a range of terms and conditions.
Listen to friends and family. If there is someone close to you, such as a close friend or family member, who has gone through the divorce process, talk to them about the relationship they had with their lawyer and why the partnership did or didn't work. Each situation has its own details, so your divorce will be different than your loved one's, but their experience can give you insight into the process.
Self care and focus. Because emotions run high during the divorce process, be sure you are seeking ways to care for yourself. Exercise can help you maintain a set sleep schedule, for example. When you are living a healthy lifestyle, it will be easier to focus and think clearly, allowing you to make decisions with confidence.
Bring questions and concerns to your initial meeting so an attorney can give you a broad idea of what could be possible. At the first meeting, a lawyer can also let you know if they have worked on cases similar to your own and what outcomes were achieved.
Work with a Lawyer You Trust
While data, reviews, and past case success is an important part of choosing an attorney, trust your gut as well. You will be sharing  a lot of personal information with your Orlando divorce lawyer. Hiring an attorney who you trust and puts you at ease will be helpful during a time of transition. Experienced attorneys often have a range of professional connections too, if you want to connect with counselors, financial advisors, and others who provide guidance to individuals pursuing divorce.
Do you need the guidance of an Orlando divorce attorney? Reach out to the seasoned family law attorneys at Donna Hung Law. After listening to your story, our attorneys will inform you of your options, from arbitration to litigation. When collaborative divorce is possible, it will save you time, stress, and money. To have your case reviewed, call 407-999-0099 or contact us online to schedule an initial evaluation.