How To Save Money In A Florida Divorce?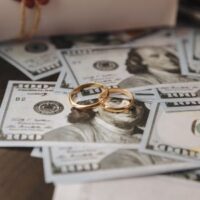 Seeking a divorce is a stressful and devastating experience, not to mention that divorce costs can become a financial burden. Having to pay court costs, legal fees, and attorney's fees can create financial problems for both spouses.
That is why it is vital to understand how you can save money during your divorce in Florida. The cost of divorce varies greatly from one couple to another. However, you should know the ways you can reduce the cost of your divorce by consulting with a lawyer and following our tips below.
Speak with an Orlando divorce lawyer to find out what you can do to financially protect yourself during a divorce in Florida.
4 Tips to Save on Your Divorce in Florida
Follow these tips below to save money in your divorce:
Know What is Truly Important to You
Many couples make their divorce case more complicated and expensive because they do not know what is worth fighting for during their divorce proceedings. You need to determine what is truly important to you and where you are willing to compromise to reach an agreement with your spouse.
Opt for an Amicable Divorce
The best thing you can do to save money in your divorce is to divorce amicably. Fighting and spending months in court can cause unnecessary stress, attorney's fees, legal costs, and other expenses.
Fortunately, your divorce attorney can help you eliminate conflicts in your divorce case and ensure that you get a divorce without going to court.
Try Mediation or Collaborative Divorce
If you want to reduce the cost of your divorce, it may be a good idea to try mediation or collaborative divorce. In mediation, you and your spouse negotiate a mutually acceptable agreement regarding property division, timesharing and parenting, alimony, child support, and other issues with the help of a neutral mediator.
In collaborative divorce, divorcing spouses and their lawyers come to a settlement agreement without court intervention. Both options keep you out of court and allow you to save on your divorce.
Be Organized
It is critical to be organized during your divorce case. You need to be able to gather documentation and evidence before contacting a divorce attorney. While the process may seem daunting, you can save money in a divorce if you gather the necessary documents on your own so that your attorney does not have to do it for you.
If you are not sure what documentation you need, speak with your lawyer and write down the list of the documents to get a divorce in your case.
Consult with an Orlando Divorce Lawyer
It is advisable to seek legal help if you are going through a divorce in Florida. A divorce can be an emotionally and financially taxing experience, which is why you need someone to represent your best interests in and out of court.
Our divorce lawyers at Donna Hung Law Group will review your particular situation to advise you how you can save money in your divorce case. Call 407-999-0099 for a case review.