Is Divorce More Common Today?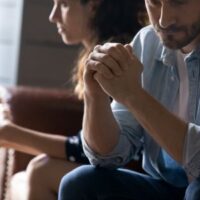 When people talk about divorce being more or less common than it used to be, they are typically referring to a set time in the past. For example, the divorce rate in the U.S. during the 1970s increased. Today, the rate is lower, but many couples also choose to live together in long-term relationships without ever marrying, which was not as accepted socially a few generations back.
But when friends and family divorce, it can feel like divorce is more common because divorce then becomes a topic in your daily conversations. It may even have you wondering if you would be better able to achieve your life goals if you left your marriage. To learn about what divorce terms, you would be able to access, connect with an Orlando divorce lawyer.
Findings of the U.S. Census Bureau
The Bureau of the Census is an agency that collects statistics about the American economy and the American people. The federal agency collects data on a range of things, including divorce rates and marriage rates. Within a 10-year period, beginning in 2008, the bureau discovered there was a decrease in the national divorce rate, but there was also a decrease in the marriage rate.
Some social scientists believe this decrease in both marriage and divorce is connected to changes in American society. For instance, many marry later in life than they did in the past and choosing to cohabitate is a choice many pursue.
When people do marry, there are times when situations lead to the end of the union. Some of the reasons people cite for divorce:
Failing to share a vision of the future with their spouse
Feeling out of touch or having expectation that are unmet
Intimacy is no longer part of the relationship
Finances are stressful and creates conflicts
Each person has different interests
Geographical changes have separated the individuals
Making the decision to leave a long-term union, whether as a married couple or a couple who has been building a family and sharing a home without a marriage license, can be stressful and complicated. Talking to a legal professional can bring clarity and inform you of what is possible when it comes to child custody agreements, asset distribution, and property division.
Talk to a Florida Family Attorney
If you would like to learn more about mediation, support payments, relocation, child custody, or divorce, reach out and connect with an experienced Orlando divorce lawyer. Attorneys have the legal expertise you need.
Is a separation or divorce something you and your spouse are discussing? You likely have a lot of questions about how ending your marriage will impact you and your future. Talk to the seasoned family law attorneys at the Donna Hung Law Group to learn about different options. After our attorneys carefully listen to your story, we can determine how to secure the future you want. To connect with the knowledge, you need to plan your next steps, call 407-999-0099 or contact us online to schedule an initial evaluation.