Mediation Services On A Sliding Scale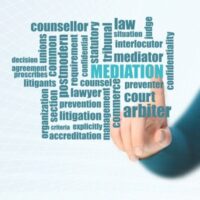 When you are seeking a divorce process that allows you to have control over the terms of your divorce agreement, explore the possibility of mediation. A mediator is usually a third-party attorney who guides you and your spouse to solutions. For example, custody issues, asset division, and support concerns can be addressed.
If the cost of divorce is a concern for you and your spouse, know that there are skilled attorneys who offer mediation services on a sliding scale. The family law attorneys at Donna Hung Law Group can guide you through the mediation process, either in person or online. Schedule an appointment today to learn more.
What Is a Sliding Scale?
A sliding scale is a fee arrangement that allows clients to pay for legal services based on their incomes. This fee arrangement is commonly used in order for legal organizations and private law firms to provide their expertise to clients who are unable to afford the full cost of their services. Basically, a sliding scale provides a set fee based on a client's income range. As a result, the amount the client pays is proportional to their financial situation.
Of course, whatever amount you are paying, you want to be sure you connect with a mediator who has the experience and qualifications you need to effectively handle your case. We can use our experience through the mediation process. Because it is essential to have a mediator perform as a neutral third party, a lawyer is not able to provide this service to the clients they represent.
Sliding scale rates for Donna Hung Law Group mediation services:
$150/hour for incomes under 100k
$200/hour of incomes between 100k-150k
$250/hour for incomes under 150k-200k
$300/hour for incomes over 200k
$225/hour for adoption cases
All of these rates are connected to the combined gross income of the couple seeking mediation. Additionally, the rates are connected to sessions that are two hours or longer.
How Does a Sliding Scale Mediation Help Me?
Because a sliding scale fee arrangement is flexible, based on a client's income, it allows for you to access the high-quality experience you need while still aligning your expenses with your household budget and long-term financial goals.
To learn more about what creative resolutions could be possible for you and your spouse, as the two of you navigate the divorce process, talk through your options with a veteran Orlando divorce lawyer. Mediation could be the ideal solution for you and your spouse.
Do you want to talk to an Orlando mediation lawyer about your divorce options? Bring the details of your situation to the attention of a compassionate lawyer. To get the process started, connect with the family law attorneys at Donna Hung Law Group, professionals who have the background and skills you need to secure the divorce agreement you need. Call 407-999-0099 or contact us online to schedule an initial evaluation.