New FL Alimony Law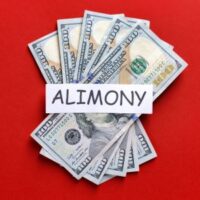 Florida alimony law has changed. In the beginning of July, a new statute became the law of the state and as a result there have been big changes to spousal maintenance payments which are commonly referred to as alimony. State legislature adjusted alimony modification rules and did away with permanent payments. With permanent alimony a thing of the past, a financial formula is used to put an alimony timeline in place.
To discuss how the updated alimony law will impact your situation, connect with a skilled Orlando divorce lawyer. Compassionate family attorneys are available to listen to your hopes for the future and strategize a way to make those goals a reality as you move to dissolve a Florida marriage.
Shifting from Four Options to Three
Prior to the Florida legislature changing state law, there were four types of alimony:
Durational
Rehabilitative
Bridge
Permanent
But now, there are only the three as permanent alimony is no longer an option and durational maximums are in place. For example, if a marriage lasted for less than 10 years, an ex-spouse can only receive spousal maintenance payment for a period that is half the length of the marriage or less. For a union of 10-20 years, there is a cap of 60% of the length of the union, and for couples who were married for 20 years or more, the max is 75% of the marriage timeline.
Additionally, the new law states that eligibility for durational alimony is only possible if a union lasted for three years or longer. For short unions, bridge compensation could be explored, but then the payments can last no longer than two years.
And the length of time that alimony can be received is only one consideration. How much the payments will be can have a large impact on the household budgets of the individuals who are making or receiving payments. Some factors that are taken into account include the current incomes of both spouses, what their future earnings will likely be, and what standard of living has become the norm for the individuals exiting the union.
Reasonable needs will also be assessed, but this review can be complicated as the Florida statute does list reasonable needs. Because of this, it is important that you work with a skilled legal professional if you will require alimony payments in order to be financially secure post-divorce.
Discuss Alimony Choices with a Florida Lawyer
Once you connect with an Orlando divorce lawyer, they will review what is possible for you as you navigate the divorce process. Property division, investment disbursements, child support payments, and alimony all have an effect on a person's financial security.
Could alimony be in your future? If you are anticipating receiving spousal maintenance payments once your divorce is finalized, be sure to hire an attorney who is familiar with recent changes to alimony law. The experienced family law attorneys at Donna Hung Law can help. To talk through your situation, call 407-999-0099 or contact the office online.