New Parenting Laws Go into Effect for 2018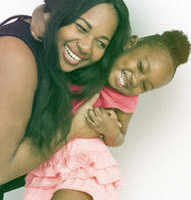 Settling child custody issues with an estranged spouse or partner is one of the most difficult issues a parent will undertake. Sharing time and decision-making responsibilities for a child with someone a person no longer wants to be around is often challenging at best, and can be untenable in some situations. Unmarried parents frequently want to bypass the time and effort needed to formally establish child support obligations and custody rights through a court action due to financial constraints. Thus, many unmarried parents follow ad-hoc, informal custody arrangements that can quickly lead to conflict because no clear guidelines are set. The Florida Department of Revenue will establish enforceable child support orders for parents through an administrative process at no cost, but until the passage of a new law, could not offer these parents any help with parenting time schedules. Working with the Department is not ideal due to long waits and inefficient responses from a lack of resources, but only addressing part of the issues facing separated parents (child support), while ignoring a big piece of the equation (parenting time), left children more likely to lose a meaningful relationship with one parent, which is against the state's public policy. A new law that became effective on January 1 seeks to address this concern, and its provisions, advantages and potential drawbacks, will follow below.
Standard Parenting Plan
Florida has been on a trend for several years of moving towards an equal parenting arrangement for divorced and separated parents, so the child has the opportunity to have a meaningful relationship with both. Parents going through the divorce process are required to establish a parenting plan subject to court approval. Separated or unmarried parents may only seek to establish and collect child support through the Department of Revenue, and cannot settle child custody matters, since this issue is typically handled in the courts. To encourage separated parents without formal parenting plans to discuss and agree on a time-sharing schedule, the Department of Revenue is now required under a new law to offer each parent a standardized parenting time plan that outlines how much time a child can spend with each parent, including overnights, weekday evenings and holidays. The best interests of the child is the primary driver behind this change in the law, and the parents must agree to the terms of the standard parenting time plan before it may be included in the administrative order for child support or paternity.
Advantages and Limitations
The primary advantage of the standardized plan is that parents do not need to create an entirely new time-sharing schedule, and instead can simply adopt the pre-set provisions listed in the standardized plan. However, the standardized parenting time schedule does not include a lot of flexibility, so it may not work logistically or situationally for the parents and/or the child. Further, this plan is not available for families dealing with domestic violence or child abuse, nor for children who live in another state. Importantly, and the largest drawback of the standardized plan, any modification or enforcement of the terms must go through the court system. In other words, if one parent decides not to comply with the plan, court intervention may be necessary to preserve parental rights. Thus, going through the court to formally establish a parenting plan may be a better option, since there is freedom to tailor the terms to the needs of the parent and child, and enforcement is already built into the court order.
Contact an Orlando Family Lawyer
Child custody issues are sensitive matters that should be addressed directly in a written parenting plan so your rights as a parent are sufficiently protected, and the needs of the child fully considered. The Orlando law firm Donna Hung Law Group is experienced with helping parents create workable and enforceable parenting plans, and is available to discuss your situation and legal options. Contact us at (407) 999-0099 for a confidential consultation.
Resource:
leg.state.fl.us/Statutes/index.cfm?App_mode=Display_Statute&Search_String=&URL=0400-0499/0409/Sections/0409.25633.html