Parental Alienation Syndrome and a Florida Divorce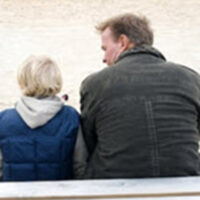 In the realm of divorce and time-sharing battles, the concept of Parental Alienation Syndrome (PAS) has garnered attention and fallen in and out of discussions. First introduced in the mid-1980s, PAS refers to a situation where one parent manipulates the child's perception of the other parent, and this controlling behavior over the child then leads to them to reject or alienate the parent being targeted.
To explore the concept of PAS in the context of your Florida divorce, share the facts of your situation with an Orlando divorce lawyer. Sometimes parental alienation discussions are relevant to divorce cases, in other circumstances less so.
Relevance of Parental Alienation Syndrome in Florida Divorces
Proposed by psychiatrist Dr. Richard A. Gardner, PAS describes a psychological dynamic wherein one parent attempts to emotionally separate their child from the other parent through negative influence, derogatory remarks, or false accusations. It is also possible that physical contact will be limited. When a child develops unwarranted feelings of anger, fear, or hostility towards a parent, it can disrupt the parent-child relationship.
The concept of PAS has been the subject of debate and criticism among mental health professionals and legal experts, but that does not mean its relevance in Florida divorces is entirely dismissed. Because it is an unproven concept, the term "Parental Alienation Syndrome" is not recognized under Florida law, but courts can and do consider the impact of alienating behaviors. After all, Florida courts put a child's interests first, and negative behaviors can have harmful impacts on the well-being of children. As a result, time-sharing arrangements may be impacted.
As a result, if a parent can provide substantial evidence of ongoing parental alienation and its effects on a child's emotional and mental health, it could influence the court's decision regarding time-sharing. These cases can be complex, so it is best to consult with a legal professional who understands the intricacies of Florida parental alienation cases so that the facts can be effectively presented.
The Role of an Attorney in a Florida Divorce
When going through a divorce, hiring a skilled attorney is invaluable. An attorney specializing in family law can guide you through the divorce process so that you will not agree to terms you don't understand or sign off on an agreement that doesn't prioritize your needs. A lawyer will walk you through your rights, obligations, and available legal options. They can help you understand the implications of parental alienation and devise strategies to address it effectively.
Once an Orlando divorce lawyer is familiar with your objectives, they can analyze the specific circumstances of your case and build compelling legal arguments to protect your rights as a parent.
Could parental alienation syndrome play a role in your Florida divorce? To navigate the complexities of parental alienation cases, work with an attorney who knows how to craft persuasive arguments and advocate for your parental rights. To learn more, connect with seasoned family law attorneys at Donna Hung Law. Schedule a consultation today, call 407-999-0099 or contact the office online.