Planning Can Reduce Legal Fees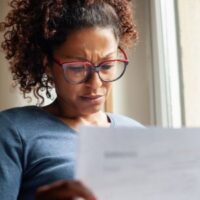 Divorces can be expensive but they don't have to be, there are ways to reduce legal expenses. Plus, there are solutions that do not require extensive court battles. When a collaborative divorce or a mediation is a possible path to resolution, expenses can be kept low and the process will likely be less stressful for the individuals involved.
Whether you are moving toward an agreement you and your soon-to-be-ex spouse have created or are anticipating a long negotiation process to settle ongoing asset division disputes, doing some planning and preparation will save you time, money, and energy as you work through the Florida divorce process. To learn more, connect with an Orlando divorce lawyer.
Gather Documentation of Financial Assets and Debts
When you hire a lawyer, you will share your objectives and they will strategize how to secure that outcome. But your attorney will also need to review marital documents to create a plan. When you have all of your financial documentation gathered and ready to share with your attorney, fewer lawyer hours will be billed.
Some of the items your attorney will want to review:
Financial statements and banks account records
Investment assets and business loans
Credit reports that list the open accounts of yourself and your spouse
List of properties, including mortgages and assessments
Any documents you have suggesting your spouse is hiding assets
Organizing your thoughts before your attorney meetings, such as penning a list of questions you have in need of review, can also streamline the process and reduce legal fees.
High-Conflict Situations and Complex Agreements
There are situations when it is difficult to negotiate a divorce agreement. Particularly when the individuals have vastly different views on how asset division of child custody arrangements will be handled. That said, if there is any area of agreement, it can be beneficial. Sometimes, through mediation, areas of agreement can be expanded.
If the fights extend over a long period of time, fees can grow. Healthy communication is not always possible, but your attorney and the lawyer of your spouse may be able to offer possible solutions that allow for negotiations. Large asset holdings and parents who will be living far apart, in other states or abroad, can result in complex divorce agreements.
The cost of a divorce is a worry for many couples who want to end their marriage. There are options available that can reduce legal fees. An Orlando divorce lawyer will walk you through your options so you can confidently decide on what is best for you.
Are you interested in how to financially protect yourself during the divorce process? Reach out and connect with the experienced family attorneys at the Donna Hung Law Group to discuss the facts of your situation. Our talented attorneys can walk you through possible outcomes, including how asset and debt division could be handed. Work with a skilled lawyer to secure the terms you need for the future you want. Call or contact the office to schedule your initial evaluation.