Prenuptial And Postnuptial Agreements For Orlando LGBTQIA+ Couples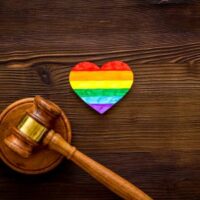 Contrary to popular belief, a prenuptial agreement is not a kiss of death, nor is it a guarantee that a marriage will end in divorce. While it is true that half of marriages in the United States do end up in divorce, many couples without a prenuptial or postnuptial agreement regret their decision not to have one drafted. This is because every piece of property, every major issue must be negotiated over. While a prenuptial or postnuptial agreement cannot foresee every single issue a couple might experience, it can offer some protection for both parties. This is especially true for partners in a same sex marriage.
What are the Benefits of a Prenuptial Agreement?
A prenuptial agreement should contain provisions regarding property acquired prior to the marriage and during the marriage. This includes all property and assets and financial assets such as retirement accounts, pensions, 401K accounts, equities, real estate, personal property, and gifts. Prenuptial agreements are not just for the wealthy. In fact, a prenuptial agreement is often a great idea if a couple meets early in life but make substantial income in the future.
Because LGBTQIA+ couples may have lived together or purchased property together for years prior to being legally able to marry, they may have a large estate or substantial joint property together. However, because it was acquired prior to the marriage, it would not technically be considered marital property to be able to be divided in divorce. Drafting a prenuptial or postnuptial agreement allows the parties to list what items would be retained by each party should a divorce result. It also gives both parties autonomy and the chance to be heard about their wishes and desires before the relationship sours.
Enforcing a Prenuptial Agreement in Florida
Florida considers prenuptial and postnuptial agreements legally enforceable Fla. Stat. 61.079. The only caveat is that both parties enter the agreement willingly. This means that neither party was put under duress or undue influence to sign something they did not agree to. To ensure that your prenuptial or postnuptial agreement is enforceable under law, it is recommended that both parties obtain legal advice from a  licensed family law attorney.
If the relationship ends up in divorce a prenuptial or postnuptial agreement would be entered into evidence and will be relied upon when the parties draft a marital settlement agreement. A prenuptial agreement can save the parties substantial time and expenses and expedite the divorce process. Crucially, a prenuptial agreement is still valid even if a couple marries in one state and divorces in another. It cannot be overstated how important it is to consider drafting an agreement to protect yourself and your partner.
Call Orlando LGBTQIA+ Family Attorneys at Donna Hung Law Group
A prenuptial agreement is not a guarantee that your marriage will end in divorce. If you and your partner have been together for quite some time, and in that time have built a life together, it's important that you consider how issues should be handled should your marriage end in divorce. Making these decisions now, and not from a place of animus, can give both parties peace of mind. If you have questions about prenuptial or postnuptial agreements, including what benefits are extended to LGBTQIA+ couples, contact our Orlando family law attorneys at Donna Hung Law Group.
Resource:
leg.state.fl.us/Statutes/index.cfm?App_mode=Display_Statute&URL=0000-0099/0061/Sections/0061.079.html