Pursuing Divorce After a Domestic Violence Event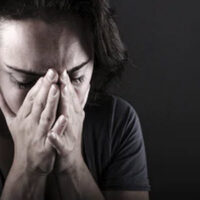 A couple ending a union is often upsetting but when the decision to separate and divorce is accompanied by a domestic violence event, the situation can become even more complicated. If this is true for you, bring the details of your situation to an Orlando divorce lawyer. Seasoned attorneys understand the gravity of domestic violence and the importance of taking action to protect victims while moving the divorce process forward.
Prioritize Your Safety and Preserving Evidence
Taking your personal safety seriously after an abusive event is priority number one. If you or your children are in danger, contact law enforcement and find a safe place away from the abusive environment. While some are able to find safety in the homes of a friend or family member, this is not always possible. To receive guidance on your particular situation, contact a domestic violence shelter or helpline that can provide you with the necessary support and information.
And you may need to obtain a restraining order, also known as an injunction for protection against domestic violence, in order to prohibit the abuser from contacting you. When you work with a divorce lawyer, they can guide you through this process including collecting evidence to illustrate both your need for a restraining order and to prove your case during divorce proceedings. Evidence could include photographs of injuries or damaged property, records of incidents, including dates, times, and descriptions, witness accounts, medical records, and more.
Confidentiality and Privacy
Divorcing after an abusive marriage is a sensitive process, but experienced divorce attorneys know how to protect your privacy throughout the negotiation or litigation process. Confidentiality is protected by handling sensitive information discreetly and taking appropriate measures to protect your well-being.
Many issues need to be addressed when dissolving a marriage. If there are children, there will be time-sharing concerns to review. Florida courts take domestic violence events into consideration when determining time-sharing arrangements, so be clear with your attorney about what outcomes you are hoping for so they can work towards a time-sharing arrangement that ensures children's safety and emotional well-being.
Financial assets and debts will also be reviewed. A range of documents will need to be gathered, including income statements and investment balances. It is possible that a domestic violence event will impact property distribution and financial support determinations, but an attorney will not be able to make that assessment for you until all of your marital assets and future earning capabilities of you and your spouse have been analyzed.
When pursuing divorce after an abusive violence event in Florida, it is crucial to seek legal counsel from a knowledgeable and experienced Orlando divorce lawyer. An attorney specializing in family law can guide you through the legal process, protect your rights, and ensure your experience is heard and taken seriously.
Is a domestic violence experience prompting you to leave your spouse? Talk to the family law attorneys at Donna Hung Law about what happened and what you should do next. Call 407-999-0099 or contact us online to schedule an initial evaluation.