Should We Sell Our House To Prepare For Divorce?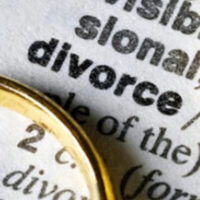 For some couples, there is a period of time in which the particulars of a divorce are discussed before an agreement is reached. One of the many issues that needs to be determined is what will happen to the family home. There may even be more than one house, a summer house and residential property. Determining if you should sell your marital home before you divorce or if it is more advantageous for you to have the asset negotiated will depend on the particulars of your situation.
While you may be receiving advice from friends or family members about when is the best time to sell a house, such as when the housing market is hot, it is important to look at the entire picture of your assets and debts before making a final decision. To protect your financial future as you exit a Florida marriage, discuss your concerns with an Orlando divorce lawyer.
Retaining Home Until Children Are Grown
There are a variety of reasons why people want to keep the marital home and don't want to sell it. One of the most common is wanting to keep a home if there are children as the location will provide them consistency as the family experiences changes. If one person stays in the marital home, the kids may be able to keep the same friend group and attend the same school, for example.
But there are other reasons why you or your spouse may want to keep the house, such as one or more of the following:
Believing the property will increase in future value.
A lot of emotional energy and physical work has been put into the property.
Not wanting to make a decision on such a large asset until other factors of the divorce agreement have been determined.
Whether you are the one who wants to keep the home or you desire a sale but your spouse is resisting, connect with a qualified attorney. Once all of the facts come to light, including a full examination of assets and debts and what the priorities of each individual, solutions will form.
Compromise and Negotiation
Our homes carry a lot of personal meaning, but they are part of your asset and debt division when moving forward with a divorce. In fact, a house can be both an asset, because you have built equity in the home over time, and a debt when there is still a mortgage balance due. A skilled Orlando divorce lawyer can negotiate the terms of your divorce on your behalf, prioritizing your end goals and talking you through the pros and cons of any compromises put forth by your spouse or their legal team.
Are you questioning what to do with your marital home? Have your asset and debt questions answered by the experienced family attorneys at the Donna Hung Law Group. Our talented attorneys have the skills to secure the future you want through mediation negotiations or divorce agreements. Call or contact the office today to schedule an initial evaluation.