Situations in Which a Parent Can Surrender Certain Parental Rights in Florida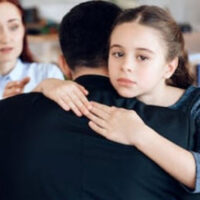 It is not easy to be a parent, especially if you are a divorced parent sharing custody with your former spouse. Certain situations and events in life may affect your custody and timesharing arrangement. In some cases, a parent may feel the need to surrender certain parental rights to others, including their own parent.
Common Situations in Which a Parent Can Surrender Certain Parental Rights
Regardless of whether you are married or divorced, you have certain rights to your child. In Florida, courts presume that it is in the best interest of the child to have continuing and frequent contact with both parents.
However, there are situations when a parent cannot play an active role in the child's life, which is why the parent may surrender certain rights to others, including the other parent or the child's grandparent.
The most common situations in which a parent can surrender certain parental rights are:
Injury, illness, addiction, incapacity, disability, or mental health issues. When recovering from a serious injury, seeking treatment, recovering from alcohol or drug addiction, or struggling with a mental health issue, a parent may feel the need to transfer their parental rights to other family members. This may be possible by surrendering their own rights to the child.
Frequent traveling or going abroad or to another state for an extended period of time. A parent's job or career may require them to travel or even relocate to another state or country. In this case, the parent may not be present in their child's life for long periods, which is why they may consider surrendering their parental rights.
Being in trouble with the law. If a parent was imprisoned for committing a crime or they committed the type of crime that requires the Florida Department of Children and Families Services to step in, their rights to the child may be surrendered.
If you have found yourself in one of these situations, it is important to contact an Orlando family lawyer to protect your future rights as a parent and ensure that your decision is in the best interest of your child.
Parental Rights That Can Be Surrendered to Other Persons
However, you do not necessarily need to be in one of the above-mentioned situations to surrender certain rights as a parent. In Florida, it may be possible to relinquish your parental rights voluntarily when creating a parenting plan. Often, divorced parents surrender the following parental rights when establishing a parenting plan:
Parental involvement in school (attendance at school or class events);
The amount of time the child spends in their home;
The amount of time spent with the child on holidays and vacations; and
The right to make decisions that relate to healthcare, education, or others.
When surrendering their rights, many parents do not consider the potential long-term consequences of their decision. That is why it is best to consult with an experienced Orlando timesharing and parenting attorney to explore your options and help you understand your rights. Contact Donna Hung Law Group for a case evaluation. Call at 407-999-0099.
https://www.donnahunglaw.com/do-florida-courts-favor-mothers-when-awarding-child-custody-in-2020/