Steps to Securing an Uncontested Divorce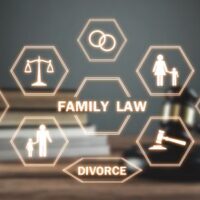 Securing an uncontested divorce is a collaborative process that allows couples to dissolve their marriage with minimal conflict and expense. Amicable separations are possible, not all divorces have to be contentious battles. In fact, many couples are able to achieve an agreement they are both comfortable with through an uncontested divorce process. If you're considering ending a marriage in Orlando, and you and your spouse already agree on key issues, a cost-effective, uncontested divorce may be in reach.
While uncontested divorces are generally less complicated than contested ones, consult with an experienced Orlando divorce lawyer to understand all of your options and ensure all of the necessary paperwork is completed correctly.
Crafting an Agreement and Filing a Petition
The backbone of an uncontested divorce is an agreement that you and your spouse are comfortable signing off on, an agreement that outlines how the following important issues will be handled.
Distribution of assets
Division of liabilities
Parenting plan that outlines child custody and visitation schedules
Support payments, such as child support and, if applicable, spousal support
When drafting an agreement, open and honest communication is part of the process. It is normal for divorcing spouses to have stumbling blocks, areas of dispute, and there are professionals who can mediate through these areas of conflict until a consensus is reached.
Then, to officially initiate an uncontested divorce, you'll need to file a divorce petition with a Florida court. Your attorney can help you prepare the Petition for Dissolution of Marriage and the other required forms. They can also file these documents on your behalf.
Your spouse will then need to be served with the divorce papers. While this can be done through formal service, many who are going through an uncontested divorce decide to have the party being served simply sign Acknowledgment of Service paperwork, which is an acknowledgement and receipt of the documents.
Final Hearings and Post-Divorce Matters
In an uncontested divorce, you may need to attend a final hearing where a judge reviews the agreement you and your spouse crafted to ensure it complies with Florida law and is fair to both parties. If everything is in order, the judge will issue a final judgment of divorce.
Next the court will issue a final divorce decree, officially terminating your marriage. This decree will include all the terms of your settlement agreement, making it legally binding. At this point, you will be divorced, but even after a divorce is finalized, there may be post-divorce matters to attend to. If you have questions about changing your name, updating your estate planning documents, and addressing child custody or support modifications should circumstances change, bring them to the attention of an Orlando divorce lawyer.
Should you hire an attorney to guide you through an uncontested divorce? Many lean on the expertise of experienced Orlando attorneys, even when a divorce is low conflict. The skilled family law attorneys at Donna Hung Law Group can provide valuable guidance and ensure that your uncontested divorce proceeds as efficiently as possible. To start the process, call 407-999-0099 or contact us online.