The Differences Between Assault and Battery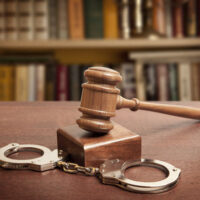 When it comes to assault and battery, although the two charges are comparable in nature and both comprise of some level of violence, the two are explicitly different from each other. In the State of Florida, assault and battery are both given separate definitions.
How to Define an Assault? 
In Orlando, assault is defined as a threat to cause harm to somebody. Often in cases of assault, there is not any actual physical contact or direct violence carried out on the victim. In its place, the assault charge stems from the accused offender causing the victim to fear impending harm.
The levels of assault that commonly exist are a simple assault and aggravated (or felony assault).
The punishment for an assault charge is contingent upon the level of severity. While a simple assault is a 2nd degree misdemeanor, offenders can get up to sixty days in jail and fines of up to $500. Aggravated assault, as a 3rd degree felony, is considered more severe. Offenders can receive a maximum prison sentence of 5 years and maximum fines of $5,000.
How to Define a Battery?
Battery is defined as the deliberate use of force to another person's body in a harmful or offensive way. When the offender intentionally strikes his or her victim, they can be charged with a battery. Battery may also include offenses of a sexual nature.
Battery is considered a much more serious offense than assault, because of the actual harm and violence imposed on the victim. The punishment for a battery charge is also contingent upon the level of severity of the offense. While a felony battery is considered a 3rd degree felony the maximum prison sentence is 5 years. An aggravated battery with great bodily harm is a 2nd degree felony and offenders can get up to 15 years in prison.
Certainly, the circumstances of every case are distinct. Experienced defense lawyers hinge their defenses based on the unique details of the case. In Florida, it's imperative to bear in mind that maximum penalties and sentences are set up for each of the different levels of both assault and battery 
Contact an Experienced Criminal Defense Lawyer
If you have been arrested or charged with assault, we highly recommend that you seek experienced legal representation without further delay. Deciding to have a public defender represent you is not advisable.
A knowledgeable Orlando lawyer at Donna Hung Law Group will aggressively contest your criminal charges. After reviewing your case, we will create the most insightful and strategic defense plan. Our goal is to resolve your criminal charges at the earliest possible stage and represent you through each stage of your criminal proceeding from questioning, through the arrest, charges, and if necessary, trial.
Since being arrested can be overwhelming, it is critical that you choose a former Orlando and Kissimmee criminal prosecutor fight for your rights. Regardless of the charges against you, you can count on our qualified team to keep you out of jail or prison. Contact our Orlando criminal lawyers online or call at 407-999-0099 to discuss your assault charges in more detail.