Tips on Preventing a Disastrous Divorce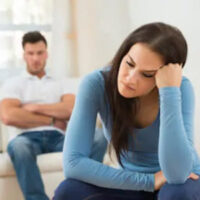 Often, divorce proceedings can be fueled by emotions, rage, jealousy and the wrong advice, all of which can lead to terrible decisions. All of the stress, planning, preparation and compromising will be for nothing if you make any of these surely avoidable missteps.
Divorce litigation can be both mentally and emotionally overwhelming. Bad divorces can push both spouses to the extreme. Thus, it is easy to unintentionally become another bitter divorce statistic, which will likely make you look at your divorce in a regretful manner. By being cognizant of the right moves to make in your divorce, you can easily avoid these mistakes. 
Hiring the wrong lawyer: It is important to realize that not every problem within the divorce has to be litigated. Many divorce cases reach a settlement before going to court. Hiring an overly aggressive lawyer who seeks to punish your soon-to-be ex-spouse is a ticking time bomb. Overly aggressive lawyers may needlessly litigate every little issue. On the contrary, you should not hire an overly compromising lawyer either. A suitable divorce lawyer remains flexible enough to reach a settlement, but strong enough to protect the interests of their clients.
Failing to comprehend the full consequences of your choices: Divorcing couples should explore all of their options, such as collaborative divorces and other alternative resolutions. Also, try and examine all of the possible scenarios. In cases where the resolution of one issue is contingent on another resolution, fully try to consider the worst case scenario in the event that the resolution does not happen. It is crucial to understand each and every decision you make in your divorce, because you will be forced to deal with the consequences.
Do not settle for more than you can afford or less than needed: If necessary, hire a financial planner to better understand your income, assets, expenses and liabilities. Have your financial planner create a thorough budget. You must know if you will be able to support yourself and your family after the divorce is finalized. Therefore, do not settle your divorce case based on unrealized or wishful financial expectations.
Making decisions based on anger or emotions: All choices made on a purely emotional basis can still greatly affect you and your family's welfare and future. Always think before making rash or irrational choices. Take some time to decide what is best and consult with your lawyer.
Let Us Help You Today 
A skilled Orlando attorney at Donna Hung Law Group will represent your interests throughout your divorce proceedings. Since divorces can be complicated, stressful and bursting with emotions, we recommend contacting our dedicated law firm immediately. It is crucial for you to choose the most qualified attorney to tirelessly fight for your best interests. Our team will do everything in their power to make your divorce as quick and painless as possible.
The professional and helpful Orlando divorce lawyers at Donna Hung Law Group make a personal commitment to preventing disastrous divorces. Contact us online or call at 407-999-0099 to discuss your pending divorce further.
https://www.donnahunglaw.com/collaborative-law-is-the-future-of-family-law/