What About My Unique Needs For My Florida Parenting Plan?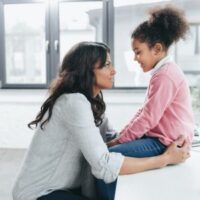 While there are basics of what should be included in a parenting plan, there are also often specific concerns that need to be reviewed. Taking a full assessment of your parenting priorities now means you can craft a parenting plan that you are comfortable with for years to come.
A desire to complete the process quickly is natural, but you want to be sure that your divorce agreement and parenting plan are well-crafted. Share your objectives with an Orlando divorce lawyer. If time is an issue, simply let your lawyer know. Then they can strategize how to achieve your personal goals within your desired timeframe.
Communication, Dispute Resolution, Education, Religion, and More
When drawing up a parenting plan, keep in mind that it should be tailored to your family needs. This could include customized stipulations to address concerns that are unique to your situation.
Some things you may want to include in your Florida parenting plan:
Rules about how communication will occur, both between the parents and between the child and each parent when the child is at the other parent's home.
Designate guidelines for bedtimes, curfews, and other child-rearing expectations.
Outline who will be given decision-making authority over religious choices, education, and health care.
Decide how school breaks will be handled, designating time for each parent and addressing whether summer camp or other away-from-home opportunities will be explored.
Choose a path to handle disputes when they arise, such as stating each individual will try in good faith to seek a solution and if that is not possible talk to an individual who can act as a mediator.
Sometimes it is important to one parent that there is language in a co-parenting document that states negative statements about the other parent can't be made in the presence of the children. Whatever rules you believe are important in order to have an effective co-parenting relationship should be discussed. The parenting plan document has an essential purpose, to protect the well-being of your child and allow them to thrive.
Parenting Coordinators and Mediators
Once an Orlando divorce lawyer is familiar with your circumstances, they can advise you on resolution options. It is often possible to avoid the stress, strain, and expense of having your divorce go before a Florida court.
For example, when it feels like a parenting plan you and your spouse can both agree on seems out of reach, employing a parenting coordinator could lead to solutions the two of you had never considered. Or a mediator can talk you and your spouse through the negotiation process.
What are the specific parenting plan terms you need in order to confidently co-parent with your soon-to-be-ex spouse? Florida family law attorneys at Donna Hung Law Group will compassionately listen to your story and fight for all of your key concerns. While you may get general guidance from friends, family members, and others in your life, a legal expert who is familiar with Florida law has the skills to pave the path to the future you want. Call 407-999-0099 or contact us online to schedule an initial evaluation.