What Are the Benefits of Hiring a Female Divorce Lawyer?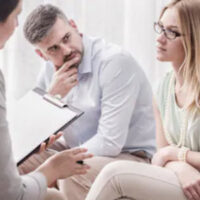 In an ideal world, gender should not matter when choosing a doctor, lawyer, or any other professional. However, we are far away from a perfect world where gender equality is the norm. According to the American Bar Association, women make up only 36% of all attorneys in the United States.
While the country remains committed to end gender inequality once and for all, many clients have noticed that their divorce lawyer's gender played a role in the outcome of their case.
6 Benefits of Hiring a Female Divorce Lawyer
Clients have noticed the following benefits of hiring a female divorce attorney:
They can provide moral and emotional support. When hiring a female lawyer, you get both a professional who fights for your interests and a friend who provides moral and emotional support to help you get through the hard times of divorce.
They are aware of gender bias. Chances are, a female attorney has encountered gender bias numerous times throughout her career. She is aware of all potential gender-biased expectations from the legal system. That is why having a female lawyer represent your interests in and outside of the courtroom may be beneficial if you are a woman.
They are more sensitive and understanding. Family law is a very sensitive subject because it involves two people who no longer wish to share their lives. Female lawyers are naturally more sensitive and understanding than their male counterparts.
They are good listeners. That is not to say that male lawyers are bad listeners. Not at all. A male lawyer is more likely to jump right into the legal process and carry out their regular duties. A female lawyer, on the other hand, would be more willing to listen to her client's complaints and personal details to get a full picture. This information may prove to be crucial for obtaining a more favorable outcome.
They understand women. You may have heard this numerous times, "Only women can understand women." Understanding and communication are two critical parts of any attorney-client relationship. For example, if a female client was subject to domestic violence during the marriage, a female attorney will do all it takes to provide legal protection to the abused woman.
They have personal experience. Many female attorneys are married, have been through divorce themselves, or have divorced parents. Their personal experience allows them to understand their client's concerns and worries when ending a marriage. This, in turn, allows them to get a more favorable outcome for their client by addressing all of their fears and concerns.
How to Find the Right Divorce Lawyer in Orlando?
It is very important to find the right female divorce lawyer for your case. These are the things you should look for when hiring a divorce attorney in Orlando:
Conduct your initial search for the best divorce lawyer in Orlando
Make sure that the lawyer is qualified in family law
Visit the attorney's website and check if they specialize in family law cases similar to yours
Reach out and ask them about their previous cases and experience
Make sure that they have a strategy for your case
Ask them about their attorney's fees
Schedule an appointment and talk about your case
Donna Hung Law Group was founded by Donna C. Hung, who focuses her work on family law in the Orlando area. She is a certified mediator, litigator, and an experienced dispute resolution professional. Contact our law firm to schedule a consultation about your case with a skilled Orlando divorce lawyer. Call at 407-999-0099.
Resource:
mycase.com/blog/2019/08/aba-2019-report-lawyer-demographics-earnings-tech-choices-and-more/#:~:text=64%25%20of%20lawyers%20are%20men,36%25%20are%20women%20in%202019.