What Documents Do I Need To Change After A Divorce?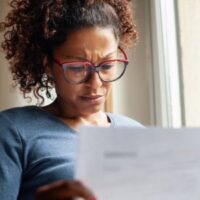 Divorce can be a tiresome and stressful process for everyone involved. Often, divorcing spouses forget to change important documents following their divorce. Not all documents are updated automatically as soon as your marital status changes.
For this reason, it is vital to know what documents you need to change after your divorce is final. Speak with an attorney to find out what steps you need to take following your divorce in your specific situation. Each case is unique, which is why you can benefit from seeking the legal counsel of a knowledgeable divorce attorney.
5 Documents You May Need to Change After Your Divorce
Leaving some of these documents unchanged after your divorce could cause problems in the long run. Do not put off changing the following documents after your divorce is final. Talk to an attorney to find out how you can change your documents, insurance policies, and beneficiary designations in a timely manner.
Your Last Name
Many spouses take their spouse's last name when they enter into marriage. When they get divorced, not everyone changes their last name back to what it was before the marriage.
Many people who get divorced simply forget to change their last name after their divorce is finalized, while others wish to keep their former spouse's last name, especially if the couple has children together.
Typically, the spouse's wishes to change their last name back will be included in the final divorce decree. When you change your name back to your pre-marriage last name, you will need to make sure that your name changes everywhere, including your ID, passport, driver's license, bank accounts, insurance policies, Social Security, etc. Changing your last name everywhere can be a time-consuming process.
Insurance Policies
Often, people who get divorced forget to change their beneficiary designations on their insurance policies, including:
Life insurance
Health insurance
Car insurance
Failure to remove your former spouse from your beneficiary designations can lead to unintended consequences.
Last Will and Testament and Trusts
If you developed any estate planning documents before your divorce, you might have included your now-former spouse as one of your beneficiaries in your Last Will and Testament and/or Trusts. It is critical to update your estate planning documents to ensure that they reflect your post-divorce wishes.
Bank Account Information
Many spouses create joint bank accounts during their marriage. If you fail to take your ex-spouse's name off your joint bank account, he or she could automatically get access to your funds in the event of your death.
When changing your bank account information, the financial institutions will most likely request a copy of the divorce decree. In some cases, the bank may need consent from your ex-spouse to have their name removed from your bank account.
Retirement Accounts and Pensions Plans
Since most retirement accounts and pensions plans ask participants to fill out a beneficiary designation form, it is vital to update these documents following a divorce. Unless your divorce decree prohibits you from removing your former spouse from your beneficiary designations on a retirement account or pension plan, consider updating your account or plan, so it reflects the change in your marital status.
If you are going through a divorce or have already finalized your divorce, consult with our Orlando divorce attorney at Donna Hung Law Group to discuss what documents you need to change after the dissolution of marriage in your particular situation. Call 407-999-0099 to get a consultation.