What is Marital Misconduct in a Florida Divorce?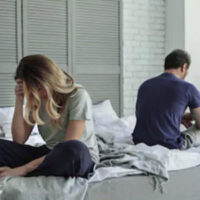 As you may know, Florida is a no-fault state. This means that you are not required to prove fault on the part of your partner to get a divorce. However, in some cases, your spouse's "marital misconduct" can play a major role in your divorce case. But what is marital misconduct?
If you believe that your spouse committed marital misconduct, you need to consult with an Orlando divorce lawyer. It is critical to gather sufficient evidence proving that your spouse engaged in marital misconduct in the course of your marriage. The ability to prove marital misconduct can have a substantial effect on the outcome of your divorce case in Florida.
The Definition and Types of Marital Misconduct
Marital misconduct is defined as actions by a spouse that:
Negatively affect the marriage; and/or
Inflict physical, financial, or emotional harm on their spouse.
Typically, marital misconduct can be broken down into two categories:
Economic misconduct; and
Non-economic misconduct.
A spouse committed economic misconduct when he or she engaged in marital waste, dissipation, of concealment of marital assets or funds in the course of the marriage. Common examples of economic marital misconduct include:
Hiding assets from the spouse;
Intentional destruction or damage to marital property;
Spending marital funds on an affair; and
Spending marital funds excessively and unreasonably.
Examples of non-economic marital misconduct include:
Cheating or engaging in extramarital affairs;
Substance abuse or addiction to alcohol or illegal drugs;
Domestic violence; and
Inflicting physical injury or emotional injury on the other spouse.
Does Marital Misconduct Affect Your Florida Divorce Case?
In Florida, your spouse's marital misconduct can be considered when determining child custody, alimony, and dividing marital property during the equitable distribution process.
In Florida, courts compensate the non-offending spouse for marital misconduct on the part of their spouse. Here are some of the examples of how marital misconduct can affect your divorce case in Florida:
If you can prove that your spouse's marital misconduct resulted in the wasteful dissipation of marital funds, the court may award the marital property disproportionately in order to compensate you for the losses.
If you show evidence that your spouse's misconduct had a detrimental effect on your children, the court may award you the majority of timesharing and custody because doing so would be in the best interest of the child.
If you can prove that your spouse's misconduct caused a great amount of emotional or physical harm, the court can order a higher award of spousal support to compensate you for your losses.
Generally, Florida courts review the circumstances surrounding marital misconduct in your particular case and take into account the length and frequency of the misconduct, the negative effects of the misconduct, and a plethora of other factors.
For this reason, it is advised to speak with a knowledgeable divorce attorney in Orlando or elsewhere in Florida to determine the type and severity of marital misconduct and collect sufficient evidence to be presented during your divorce proceedings. Contact our lawyers at Donna Hung Law Group to talk about your particular case. Call at 407-999-0099 to schedule a consultation.
https://www.donnahunglaw.com/can-you-change-your-divorce-attorney-mid-case-in-florida/