What To Put In A FL Parenting Plan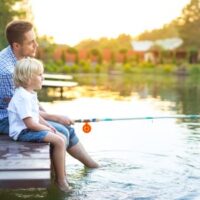 Sometimes referred to as a custody agreement, Florida parenting plans are documents that lay out the responsibilities of parenting and how they will be distributed or shared between parents should they choose to divorce.
While it is advantageous if the parents are able to negotiate the terms of the parenting plan themselves, there are times when disputes need to be settled with the guidance of another party. For example, if you and your spouse are not able to agree, connect with an Orlando divorce lawyer to discuss a path to resolution.
What You Need to Include
To understand the terms of a parenting plan, it is essential you have a broad grasp of all that will be included. Keeping all of the different items in mind is helpful if you want to negotiate. For example, you may be willing to agree to the children participating in your spouse's religious traditions provided your spouse pays the tuition for the academic education you prefer for your kids. This is one of many examples, each situation is unique.
FL parenting plans should include the following:
How child care tasks and responsibilities will be divided and shared.
Who makes decisions regarding education, medical, extracurricular, and religious decisions.
How is parenting time divided, a set schedule should be in place.
Who pays for child expenses beyond child support payments, including fees for medical care, extracurricular activities, and tuition responsibilities.
The logistics of how the exchange will occur when children move from one house to another.
A communication plan for the parents when issues arise, such as agreeing to emails, texts, or utilizing a co-parenting app.
What to do when there are conflicts, paths to resolutions.
Of course, even the best plans can run into issues as circumstances change and kids grow. While small shifts could be verbally agreed upon, large changes to parenting plans should be legally made to avoid future conflicts.
So, if a child has grown beyond the terms of the plan, parents have moved far away, parental career shifts have changed the environment, or the health or safety of the situation is not in the child's interests, a permanent change should be made.
Talk to a Florida Family Law Professional
Clarity is important when it comes to parenting plans. A successful plan will remove the guesswork and help co-parents to sidestep disputes and arguments. Because of this, well-drafted plans are a great tool for providing kids with stability during a time of transition. Share the facts of your family with an Orlando divorce lawyer. Once your attorney understands your goals, whether that is primary custody or control of education decisions, a plan can be strategized.
Is it time for you to create a parenting plan? Or is there an earlier plan you think needs to be updated? Connect with the experienced family attorneys at the Donna Hung Law Group. Our talented attorneys have the skills to secure the terms you need for the future you want. Call or contact the office today to schedule an initial evaluation.