Will I Have To Go To Court To Divorce?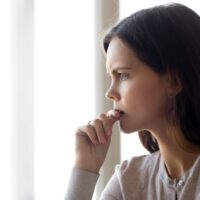 Separating and divorcing is not easy. Many find it to be one of the most upsetting periods of their lives and they have a lot of questions about how the process will move forward. If this is true for you, know that you do not have to have all the answers now. Instead, share your objectives for the future with an attorney to learn about what agreements could be in reach.
When you talk to an Orlando divorce lawyer, they will review the details of your situation and then discuss whether a court appearance and litigation will be required. If there are large disputes over asset division or custody arrangements for minor children, a judge may have to be involved. But when an agreement could be accessed through negotiation, mediation, or arbitration, it may be possible to save yourself the time, stress, and expenses of fighting through issues in a Florida family court.
Simplified Marital Dissolution
For some Florida couples, a simplified marital dissolution is a very streamlined way to exit a marriage. But this is not always available. For instance, you need to say yes to all of the following to pursue a simplified dissolution.
No spousal maintenance is being requested by either party.
Both spouses agree the union is broken beyond repair.
Trial and appeal rights are waived by both parties.
The union did not produce children.
Standard marital dissolution could be an option for individuals who do not qualify for a simplified dissolution. A standard dissolution will involve both individuals agreeing to terms they created and signing that agreement. A financial affidavit must also be supplied for review. Then, assuming the agreement designed by the couple is fair, one spouse will need to attend a final hearing and a judge will approve the standard dissolution settlement. If it is deemed unfair, the judge could take issue with the agreement, but that is uncommon.
Speak to an Orlando Family Attorney
It is not possible for an Orlando divorce lawyer to advise you on the best path forward without looking at the specifics of your situation. Hiring an attorney to fully review your circumstances means you can attain a fair agreement and sidestep future disputes. When all of the details are not brought to light, legal battles can rise again later. Have a veteran family lawyer help you craft a full agreement today.
Have you decided it is time to separate but you are unsure if an uncontested divorce is an option or not? Share the details of your situation with a legal professional so resolution options can be explored. While it may be necessary to have arguments settled in a Florida court, there may be another resolution path that will lead you to your post-divorce goals. There are pros and cons to every resolution choice, connect with the seasoned family law attorneys at Donna Hung Law Group to learn more. When you hire an attorney with extensive Florida family law experience, achieving your objectives could be in reach. Call 407-999-0099 or contact us online to schedule an initial evaluation.