5 Timesharing and Custody Mistakes to Avoid in Florida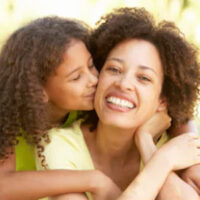 In almost every divorce case involving children, the timesharing schedule tends to be the most complicated and disputed issue. Most courts in Orlando and other cities across Florida want children to spend as much time as possible with both parents following their divorce or separation unless one of the parents is deemed unfit or is otherwise unable to spend that much time with their kids.
Under the Florida Statute Section 61.13, the priority is to allow minor children to have "frequent and continuing contact" with both parents after their divorce or separation. Also, the statute provides that "there is no presumption for or against" either parent or "for or against" any specific timesharing schedule.
However, doing certain things during your child custody case can negatively affect your chances of obtaining custody of your kids or make it difficult to get a favorable timesharing arrangement. Today, we will discuss the five mistakes to avoid during your child custody and timesharing proceedings in Florida.
Prioritizing Your Own Interests
The best interests of the child are the primary consideration in child custody cases in Florida. Thus, prioritizing your own interests over a child's could have a negative impact on your ability to seek a favorable timesharing order.
Do not expect the court to be concerned about whether the timesharing schedule would be convenient for you. Therefore, just because you think that moving out of Florida with your child would be beneficial for you does not necessarily mean that the child would also benefit from the relocation.
Alienating the Other Parent
As mentioned earlier, Florida courts presume that having frequent and continuing contact with both parents is in the best interest of the child. For this reason, when one parent attempts to withhold visitation or alienate the other parent, a court may deem the parent to be unfit or may reduce or even take away that parent's custody rights.
Being able to successfully co-parent is key to creating and maintaining a mutually-beneficial timesharing schedule in Florida.
Engaging in Domestic Violence
Unfortunately, divorce disputes and disagreements can be rather contentious. However, it is critical to keep your cool and avoid situations in which your spouse could accuse you of engaging in domestic violence.
Allegations – or worse, convictions – of domestic violence can have a tremendous impact on the violent parent's timesharing and custody rights as the accused spouse would have to prove to the court that they are fit to be a parent.
Consuming Alcohol or Drugs
When one parent makes allegations regarding alcohol or drug addiction or abuse during a child custody case, the accused parent should not hesitate to defend himself or herself. Allegations regarding a parent's alcohol or drug abuse are taken very seriously by Florida courts when a divorce case involves minor children.
Thus, it is critical to avoid consuming alcohol or any illegal substance in the presence of your children throughout the duration of your court case to avoid being falsely accused by your former spouse.
Relocating with Your Children
Relocating with your children while your divorce case is pending is also a mistake that many parents make and end up facing negative repercussions. The Florida Statute Section 61.13001 prohibits a parent from relocating with their children more than 50 miles, as the crow flies, in the absence of a court order or the permission of the other parent. The provision is effective as soon as either parent files for divorce in Florida.
Hire a skilled Orlando child custody & visitation attorney to help you obtain an acceptable timesharing arrangement in Florida. Contact our family law attorneys at Donna Hung Law Group to schedule a consultation about your particular case. Call at 407-999-0099.
https://www.donnahunglaw.com/how-to-prove-that-your-ex-spouse-is-an-unfit-parent-in-a-florida-child-custody-case/