How to Prove That Your Ex-Spouse is an Unfit Parent in a Florida Child Custody Case?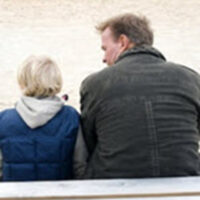 In Florida, courts must determine whether both parents are fit to be parents before issuing a child custody order. A parent's fitness plays a major role in custody cases in Orlando and elsewhere in Florida.
If you believe that the other parent is unfit to be a parent following your divorce or separation, consult with a skilled child custody attorney in Orlando to determine how you can prove parental unfitness.
Proving That the Other Parent is Unfit in Florida
There are six steps you should take to prove that your soon-to-be-ex-spouse is an unfit parent.
Make Sure That Your Allegations Are True
The worst thing you can do is falsely accuse the other parent of being unfit. Florida courts take allegations of "unfitness" very seriously because they often involve claims of child neglect, abuse, and abandonment.
Thus, your allegations must be clear, true, and factual if you want the court to declare your former spouse or partner unfit.
Review Florida's Laws About Parental Fitness
Before alleging that the other parent is unfit, you need to understand how Florida state law defines "an unfit parent." Under the Florida Statutes Section 751.05, there must be evidence that the parent neglected, abused, or abandoned their child in order to determine that a parent is unfit.
Collect Evidence to Prove an Unfit Parent
Since allegations of parental unfitness are rather serious, you need compelling evidence to prove that the other parent is unfit as required by the aforementioned statute. You cannot simply accuse your former spouse or partner of being unfit; you need to demonstrate strong evidence of his or her unfitness. Admissible evidence could include photos or videos, testimony from witnesses, and anything that supports your claim.
File the Appropriate Legal Forms
In order to initiate the procedure to declare your former spouse an unfit parent, you must file the appropriate legal forms as required by Florida's laws. An Orlando child custody lawyer will help you complete and file the necessary legal forms and serve the paperwork to the other parent.
Present Your Case at the Hearing
After filing a petition to declare a parent unfit, the court will schedule a hearing. Both parties will have the opportunity to present their arguments at the hearing. The petitioner will be able to present their case to prove that the other parent is unfit, while the accused spouse will have a chance to disprove the allegations.
Follow the Court's Order
After the hearing, the judge will issue their decision. Regardless of what the court's order is, both parties will be required to follow the order because it is final and binding.
You should seek legal help from a knowledgeable Orlando child custody & visitation lawyer regardless of whether you are the parent who wants to prove that the other parent is unfit or you are the one who is being accused of "unfitness." Either way, speak with our skilled attorneys at Donna Hung Law Group. Call at 407-999-0099 for a case review.
https://www.donnahunglaw.com/covid-19-if-your-child-gets-sick-can-you-make-medical-decisions-without-the-other-parent/