Dating After Divorce in Florida: When Is It the Right Time?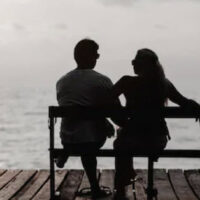 Getting divorced is never an easy process. A divorce can be an emotionally-draining and heart-breaking experience. While you may not be ready to begin dating yet, the idea of finding a new romantic partner will not be as bizarre when your wounds heal.
For many divorced people, reentering the dating world after divorce feels difficult and scary. If you are wondering when it is the right time to begin dating after divorce, it is important to consider a variety of factors.
Dating after divorce could potentially impact your divorce settlement agreement, alimony, child custody, child support, and many other aspects of your divorce.
Are You Ready to Date After Divorce?
Finding a new romantic partner and trusting your heart to someone again takes time. The amount of time necessary to heal the wounds and begin dating after divorce varies from one individual to another.
For some people, this could be days or weeks. For others, meanwhile, the idea of dating after a divorce or separation can feel intimidating and overwhelming months or even years after finalizing the divorce.
Besides the time it takes you to process your emotions following a divorce, there are other factors that need to be considered when deciding if you are ready to date after divorce:
Has your divorced been finalized? While it is not prohibited by Florida law, dating during a divorce is not a good idea as it could affect several aspects of your divorce, including alimony and even child custody.
Why are you doing this? If you begin dating after divorce to get revenge on your former spouse or make them feel jealous, do not be surprised if your new relationship complicates your divorce case.
How will it affect your children? If you have minor children, you need to consider the impact of the new relationship on them. If you have a child custody order in place, your new relationship could potentially impact the order. Your former spouse could ask the court to modify the child custody order if they believe that:
Your new partner is abusive or has a criminal past;
You neglect your kids because of your new relationship;
Your children are adversely affected by the new relationship; or
Your kids are exposed to inappropriate situations because you began dating.
Tips for Dating After Divorce
Obviously, life does not end when you get divorced. In fact, many people believe that getting divorced is a new exciting chapter in life. If you are ready to move on and wish to find a new romantic partner, there are a few tips that can make the process easier without hurting your parental rights:
Take it slow. It may feel exciting – or scary – to reenter the dating world after being married for years or decades, but you should not rush things. Give yourself enough time to heal and make sure that you are ready for dating after divorce.
Repair your self-esteem. For many people, getting divorced can take a toll on their self-esteem and confidence. Low self-esteem can negatively affect your dating life after divorce, which is why this is something you may want to work on before diving into the dating world head-on.
Avoid unhealthy behaviors. For many people, dating and excessive drinking are almost synonymous. If you are a divorced parent, it is very important to avoid unhealthy behaviors that could give your former spouse an excuse to take away or limit your custody rights.
Speak with our Orlando family lawyers at Donna Hung Law Group to discuss your case and determine how dating after divorce could impact your post-divorce life. Call at 407-999-0099 to schedule a case review.
https://www.donnahunglaw.com/5-options-to-consider-when-collaborative-divorce-doesnt-work-in-florida/