Florida Lawmakers Want to Change State Laws to Curb High Divorce Rates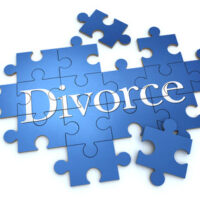 Florida lawmakers are looking to change the divorce process to tackle the state's crippling divorce rates. The so-called "Florida Guide to a Healthy Marriage" bill, which can be viewed on the Florida House of Representatives website, was filed by Rep. Clay Yarborough, a Republican state legislator, on October 9.
Under the proposed legislation, Floridians who wish to get married would be required to show proof that they read the "Florida Guide to a Healthy Marriage" before entering into a marriage, according to WFLA.
The bill was introduced for the upcoming 2020 legislative session. Notably, it is not the first time Florida lawmakers are attempting to curb the state's high divorce rates with the help of a new law that is supposed to save marriages. Two years ago, the same Representative filed a similar bill, though it did not go past committee.
Yes, divorces are almost always painful, costly, and intimidating, but it does not have to be this way. Under Florida's law, spouses seeking a divorce can get divorced in Orlando or elsewhere in the state without having to wait years or spend tens of thousands of dollars thanks to Collaborative Law and mediation.
An Orlando divorce attorney at Donna Hung Law Group can review your case and advise you on ways to prevent a disastrous divorce and what to expect from divorce mediation in Florida.
What's the Florida Guide to a Healthy Marriage?
Under the proposed law, people in Florida would be required to provide documentation that they have read or otherwise accessed the Guide before receiving a marriage license.
The guide would include such elements as:
Tips on conflict management
Resources regarding communication skills and family expectations
Information about financial responsibilities and management
Domestic violence resources
Resources regarding parenting responsibilities
Tips on forming and maintaining a long-term marital relationship
Remedies to help restore a marriage that is moving toward a divorce
Website links and contact info to local professional services that assist a marital relationship
The guide would be drafted by a six-person Marriage Education Committee, of whom two would be appointed by the Governor. Meanwhile, the Senate President and the House Speaker would also appoint two members each.
The Guide to a Healthy Marriage would be reviewed and updated every ten years. If approved, the law would become effective on July 1, 2020.
Divorce Rates and Process in Florida
The idea to introduce the guide that could potentially help save marriages is linked to Florida's crippling divorce rates. The Sunshine State has the seventh-highest divorce rate per capita.
According to the author of the "Florida Guide to a Healthy Marriage" bill, more than half of Florida's marriages were dissolved through divorce or annulment in 2018 (77,054 of 156,168). Rep. Yarborough told 10News in an email that Florida taxpayers spend $1.9 billion because of "family fragmentation" caused by divorce and childbearing outside of marriage.
Florida is a no-fault divorce state. That means anyone can seek a "dissolution of marriage" by telling a court that their marriage is "irretrievably broken," which is also referred to as "irreconcilable differences."
In many divorces, spouses agree on such fundamental issues as child support and custody, alimony, and property division. In that case, spouses are encouraged to seek a "collaborative divorce" to expedite the process and minimize the costs.
Speak with our Orlando divorce attorney from Donna Hung Law Group to discuss your case. Call at 407-999-0099 for a free case evaluation.
Resources:
wtsp.com/article/news/regional/florida/florida-guide-to-a-healthy-marriage-proposed-law/67-32ec0c57-f204-4653-8756-66cb67723ce6
lifestorage.com/blog/moving/marriage-rates-divorce-rates-by-state/
wfla.com/news/local-news/state-legislator-files-bill-in-effort-to-help-curb-floridas-high-divorce-rates/
myfloridahouse.gov/sections/bills/billsdetail.aspx?BillId=66867
https://www.donnahunglaw.com/tips-on-preventing-a-disastrous-divorce/