Is Your Spouse Entitled to the Funds in Your Separate Bank Account in a Florida Divorce?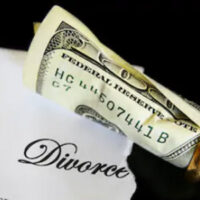 For the purposes of dividing property between spouses in a divorce, the name on a bank account does not necessarily mean that the spouse whose name is listed on the account will receive 100% of the funds.
Thus, your spouse might be entitled to your separate bank account during the equitable division of property. In Florida, the judge has jurisdiction to determine whether the funds on a bank account with only one spouse's name are marital or separate property.
If you have a separate bank account and worry that your spouse could be entitled to the funds in your account, contact a skilled property division attorney in Orlando. Our experienced family law attorneys at Donna Hung Law Group will advise you on your options.
Are the Funds in Your Separate Bank Account Marital or Separate Property?
When it comes to determining whether your soon-to-be-ex-spouse is entitled to the funds in a bank account opened in your name, it is important to understand whether your bank account is separate or marital property.
In Florida, marital property is any property acquired by either spouse in the course of the marriage. Marital property is divisible between the parties in a divorce. Separate property is any assets or property that a spouse owned before the marriage. Also, any inheritance or gifts obtained by either spouse during the marriage is considered separate property and is not subject to equitable distribution in Florida.
However, the separate property could be divisible if commingling occurred. In other words, even if a property was initially separate, it can become marital if it was mixed with other types of joint property during the marriage. When separate funds are no longer distinguishable from the marital funds, they lose their status of "separate property."
You may need assistance from an experienced property division attorney to help you prove that the funds in your bank account are separate property.
How to Avoid Commingling Funds on Your Separate Bank Account?
While it may be too late for some married people to take steps to avoid commingling funds on their separate bank account, there are ways to make sure that your property maintains its status as separate property:
Consider creating a prenuptial agreement. Preferably, you should address the issue of commingling before getting married. A well-drafted prenuptial agreement should specify what assets will and will not be considered marital property in the event of divorce.
Do not use your separate property or the funds on your separate bank account to pay off marital debt. When either spouse receives a gift or inheritance, they often put the funds in a joint account or use it to pay off marital debt.
Keep any funds you owned before the marriage on a separate bank account. Use your joint account for funds you earn during the marriage. Keep a separate bank account in only your name to deposit any funds you had prior to the marriage.
It is advised to consult with a knowledgeable Orlando family lawyer to protect your separate property and ensure that you are getting what is rightfully yours during a divorce in Florida. Contact Donna Hung Law Group to determine whether your ex-spouse is entitled to the funds in your separate bank account. Call at 407-999-0099 to receive a case review.
https://www.donnahunglaw.com/are-healthcare-costs-included-in-child-support-orders-in-florida/