5 Important Things to Talk About with a Divorce Attorney in Florida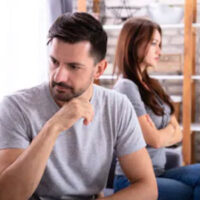 Getting divorced is always an overwhelming and confusing experience, especially if you are not sure how to proceed with your divorce case. When consulting with a divorce attorney in Orlando, it is critical to discuss everything that could help you prevail in your divorce case.
If you are considering filing for divorce or have been served divorce papers by your spouse, it is critical to talk with an Orlando divorce attorney. Often, people forget to discuss – or even mention – important things when speaking with a lawyer, not realizing that those fundamental things could have a significant impact on the outcome of their divorce case.
You Should Discuss These 5 Things When Speaking with a Divorce Lawyer
The following are five important things to discuss with a divorce attorney in Florida.
You Suspect Marital Misconduct
In the past, spouses had to prove marital misconduct to get a divorce in Florida. Currently, the Florida Statutes Section 61.052 provides that a spouse can seek a dissolution of marriage if the marriage is "irretrievably broken" or one of the parties has a mental illness.
However, marital misconduct may still be relevant even if you are seeking a no-fault divorce. Proving marital fault may impact various aspects of your divorce case, including but not limited to alimony, property distribution, and even child custody.
For this reason, if you suspect that your spouse had an extramarital affair or engaged in any other type of marital misconduct during the marriage, you should talk about it with our divorce attorney.
Your Spouse is Trying to Hide Assets Before or During Divorce
Your spouse might be trying to hide assets if you noticed that he or she:
ramped up expenses
changed financial statements
has been secretive about finances
has been complaining about the lack of finances
has been trying to maintain complete control of financial and bank account information
money began disappearing from your joint or even separate financial accounts
Consult with your divorce attorney to prevent your soon-to-be-ex-spouse from trying to hide or give away assets before or during the divorce. Under the Florida Statutes Section 61.075, all marital assets earned or acquired in the course of the marriage must be equitably divided between the spouses.
Your Spouse Refuses to Move Out of the Marital Home
Who should move out of the marital home is one of the toughest decisions a couple faces when their marriage is headed for divorce. If your spouse refuses to move out, you should talk to an experienced divorce lawyer in Florida to discuss your options.
Your Spouse Makes Threats
It is not uncommon for spouses to overreact or get overly aggressive upon hearing the news of a divorce, especially when they did not see it coming. If threats were made during a confrontation with your spouse, it is critical to talk about it with your divorce lawyer in Orlando. Depending on the circumstances, an attorney may recommend seeking a protective order.
You Were a Victim of Domestic Violence
If you have been abused by your spouse or became a victim of domestic violence, this is not the type of information that you should omit when speaking with a divorce lawyer. You should contact a domestic violence attorney immediately to protect yourself and your children.
Schedule a consultation with our family lawyers at Donna Hung Law Group to discuss your particular divorce case. Call at 407-999-0099 to receive a case review.